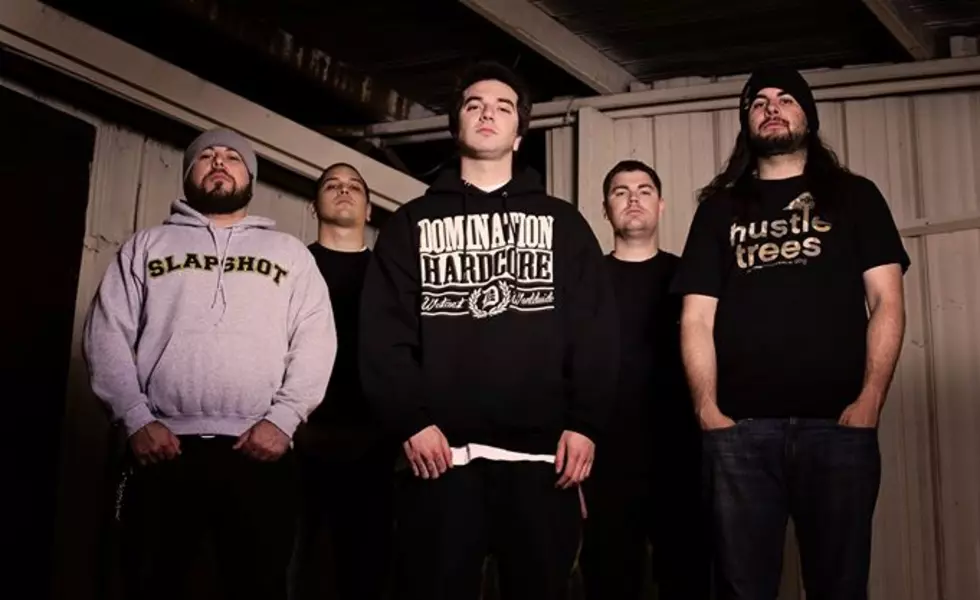 Suffokate announce headlining tour dates with Reformers, Colossus, Mouth Of The South, more
Suffokate will head out on the first and second editions of the Thrill Of The Kill Tour this fall. The tour is divided up into two separate segments with Dark Sermon, Colossus, Reformers, Years Since The Storm, Mouth Of The South and Adaliah all performing on select dates. You can check out a full list of dates and locations below.
If you missed it, you can check out a pre-production demo the band released earlier this year, titled "The Imposter." The track features their new lineup of drummer Lars Diaz, vocalist John Oliva, bassist Ivan Munguia, and guitarists Jason Graff and Miguel Esparza.
The Thrill of the Kill Vol. 1

Suffokate, Dark Sermon, Reformers:

9/6 Ringgold, GA - Cloud Springs Deli

9/7 Johnson City, TN - The Hideaway

9/8 Tampa, FL - Epic Problem

9/9 Orlando, FL - Bombshells 

9/10 Spartanburg, SC - Groundzero 

9/11 Fayetteville, NC - Drunk Horse Pub 
Suffokate, Dark Sermon, Reformers, Colossus:

9/12 Toledo, OH - Mainstreet Bar

9/13 Indianapolis, IN - Emerson Theater

9/14 Ford City, PA - Falcon Park

9/16 Buffalo, NY - Broadway Joe's

9/17 Trenton, NJ - Championship Bar

9/18 Reading, PA - Reverb

9/19 New York, NY - Webster Hall
The Thrill of the Kill Vol. 2

Suffokate, Years Since The Storm, Mouth of the South, Adaliah:

9/20 Providence, RI - DV8 Nightclub & Lounge

9/21 Windham, ME - Windham Veterans Center

9/22 Quebec City, QC - I'Agite'e

9/23 Montreal, QC - The Piranha Bar

9/24 Ottawa, ON - Babylon

9/25 Etobicoke, ON - Rockpile West

9/26 Hamtramck, MI - Paychecks Lounge

9/27 Barrington, IL - Penny Road Pub

9/28 Des Moines, IA - Vaudeville Mews

9/29 Burnvsville, MN - The Garage

10/1 Winnipeg, MB - Zoo Cabaret 

10/2 Brandon, MN - North Hill Inn

10/3 Calgary, AB - National Music Center

10/4 Vancouver, BC - Tom Lee Music Hall 

10/5 Yakima, WA - The Lair

10/6 Seattle, WA - El Corazon