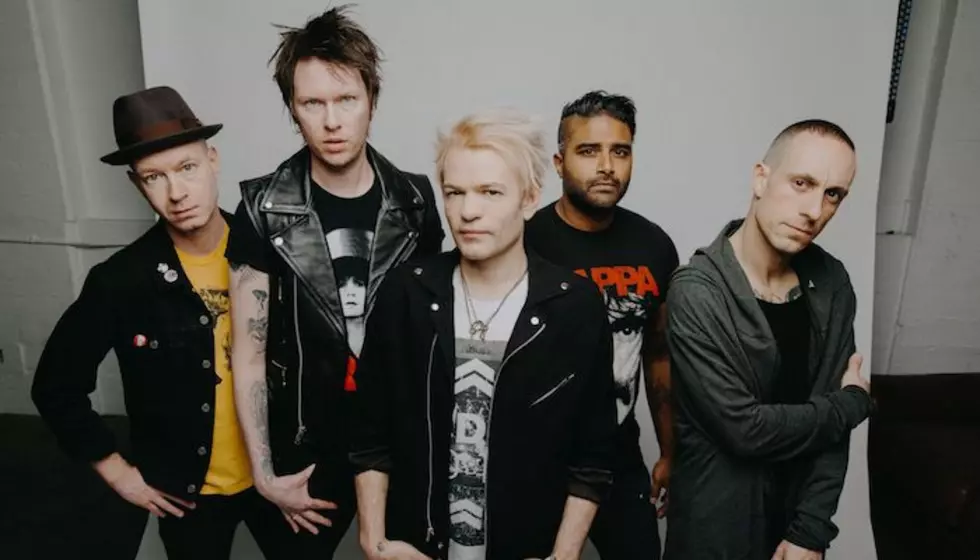 Sum 41 concertgoer arrested for pocketing 30 phones at Amsterdam show
[Photo by: Ashley Osborn]
When you go to a show, you think you're belongings are going to be safe on your person. That wasn't the case at a Sum 41 show in Amsterdam last week when about 30 phones were stolen from the crowd.
Unfortunately, this isn't the first time someone has been caught stealing phones en masse at a show.
In 2017, concertgoers at Coachella tracked down a phone thief by using the "Find My iPhone" feature on iPhones.
The thief, Reinaldo De Jesus Henao, was arrested on suspicion of grand theft and possession of stolen property, police said. They also noted that several cell phones were returned, but many more were left unclaimed.
Now, someone else attempted to steal phones at a Sum 41 concert in Amsterdam.
According to Fox News, the suspect managed to pickpocket 30 phones from the audience. He is also in a roving gang of thieves.
He was caught after attendees notified security and police that their phones were stolen. Because of a similar event the week before where 50 phones were stolen at a Sum 41 show in Belgium, there was more security stationed at the show.
They closed all of the venue exits and arrested the man based on descriptions given by the concertgoers.
The suspect is a 34-year-old Romanian man who was wearing tight biking shorts. Naturally, all the phones could be seen stashed in his clothes.
According to the BBC, he's suspected to be in a roving gang of thieves.
He was arrested at the venue and will be facing a judge sometime this week.
More on Sum 41
Frank Zummo, the engine room behind Sum 41, will tour America this winter for four shows of his annual touring drum clinic, the Loyal To The Craft Tour. The free, open-to-the-public tour is put together by Zummo and SJC Drums, whose gear the drummer endorses.
This year, Zummo will be touring with Kristina Schiano, the drumming prodigy whose dexterity and power went viral on YouTube. In 2018, Schiano opened for Zummo when LTTC landed at the House of Vans in Brooklyn, New York.
'I'm so excited for our 2020 LTTC U.S. winter tour," Zummo says. "We're hitting new cities on this run and ending in Texas at the amazing School Of Rock that we played last year. It's incredible to see how this tour is evolving, and I'm so proud of this and hope to inspire some amazing kids on this run!"
What are your thoughts of the phone thief at the Sum 41 concert in Amsterdam? Sound off in the comments below!
[envira-gallery id="194483"]