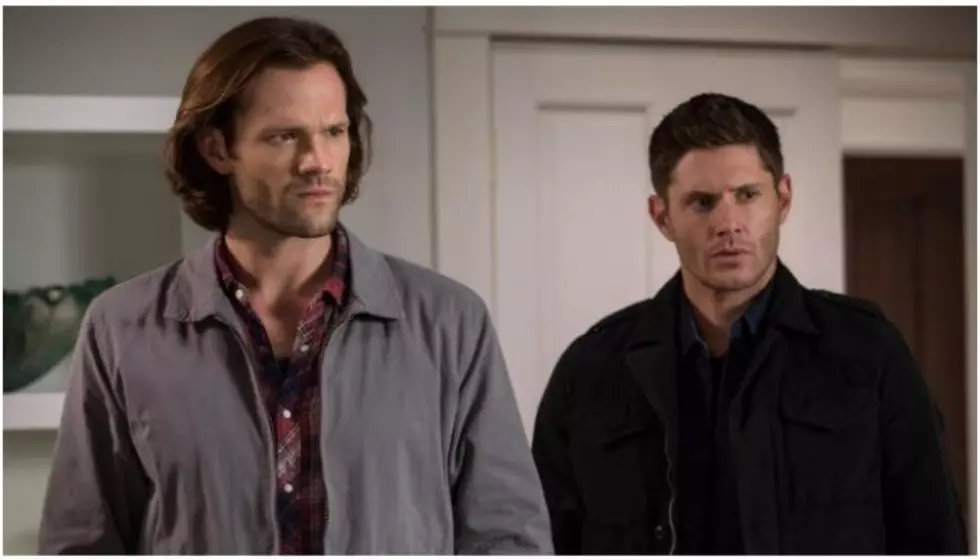 'Supernatural' season 14 will be missing a major character for a few episodes
[Photo by: The CW]
Sad news, Supernatural will be missing one major character for a few episodes of season 14.
Read more: The CW president discusses possible 'Supernatural' spinoffs
The CW's long-standing show has been to hell and back (quite literally) and it appears that the forthcoming season is bringing its biggest change yet: the multiple episode disappearance of one Winchester brother.
As we know, Dean's body is now being used as the vessel of Michael, so, while it might look like Dean onscreen, we're actually seeing Michael.
While we're glad we still get to see Jensen Ackles portray a new character, we're beyond devastated we won't be seeing much of the quick-witted charmer that is Dean Winchester for a better part of the season. A fact that co-showrunner Andrew Dabb has found quite difficult.
"The show's built upon two pillars, and those two pillars are Sam and Dean," Dabb told TVLine. "We've taken Sam away for little chunks of time here and there, but never in a huge way. He's been soulless and things like that, but he's still kind of present. Demon Dean was kind of a one-episode thing, and largely, the action happened off-screen."
He continued:
"One of the pillars of the show is gone, basically, and that, in some ways, makes things very difficult, because the show is Sam and Dean, and their interplay," Dabb said. "It's challenging to write episodes without Dean Winchester in them, because he is such a fundamental part of the show. But it's also exciting [for] Jensen and us [to have] the opportunity to play around with this new character."
Further details of the show's upcoming season have been kept pretty quiet, but we do know that things will be pretty chaotic for the brothers with Dean being Michael's vessel.
That's not the only big changes for the show. It was previously reported that the show won't be as long as it has been for its other seasons.
In a new report from TVLine, it has been confirmed that the forthcoming season will air only 20 episodes, which is three episodes less than the show's normal 23-episode run.
Be sure to catch Supernatural when it returns to the CW on Oct. 11!
Watch more: Blood, guts and golden showers: Here are musicians favorite horror movies