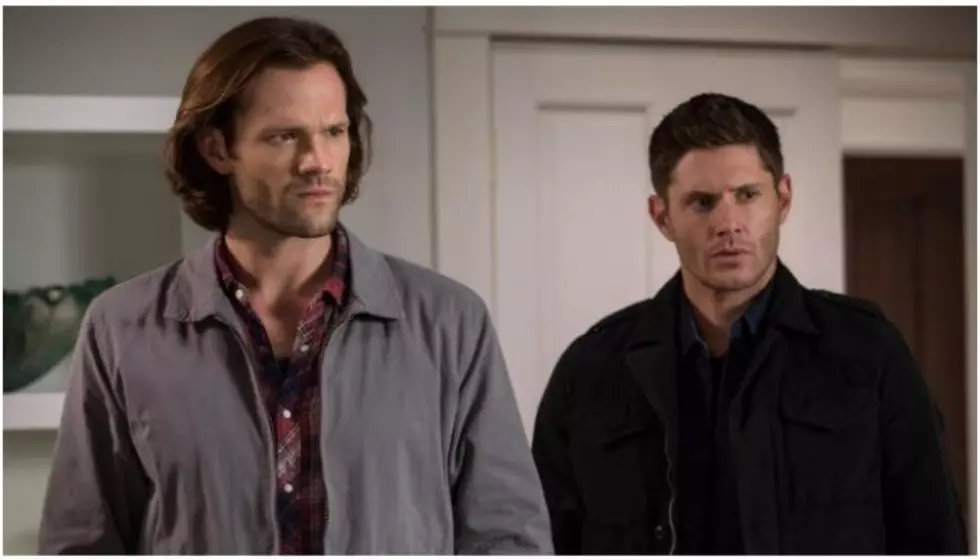 'Supernatural' star Jared Padalecki arrested for assault, public intoxication
[Photo by: The CW]
Jared Padalecki, who plays Sam Winchester on the popular TV series Supernatural, was arrested early Sunday morning outside of a club in Austin, Texas.
According to TMZ, Padalecki faces two counts of assault and one count of public intoxication.
Padalecki was arrested by police outside of a club called Stereotype, which he is noted to visit frequently.
 Eyewitnesses at the club tell
TMZ
Witnesses also say that a friend tried to calm him down outside following the incident but got "put into a headlock" by Padalecki after a standoff.
In a video obtained by TMZ, you can see the actor getting physical on the sidewalk outside the club, forcing police to get involved.
You can view the video below.
TMZ was also told that Padalecki got into with the club's general manager, allegedly striking him in the face.
After being arrested outside of the Austin-based club, the actor reportedly pulled out a wad of cash, flashing it in front of the police.
His bond was set at $15,000, receiving $5,000 for each charge. It is currently unclear if he is still in police custody.
TMZ and Fox News have both reached out to Jared Padalecki's rep for comment, but have not heard back.
A source close to the Supernatural show tells Yahoo! Entertainment that Padalecki's arrest "has not impacted the show's shooting schedule — at least not as of now.'
[envira-gallery id="199143"]