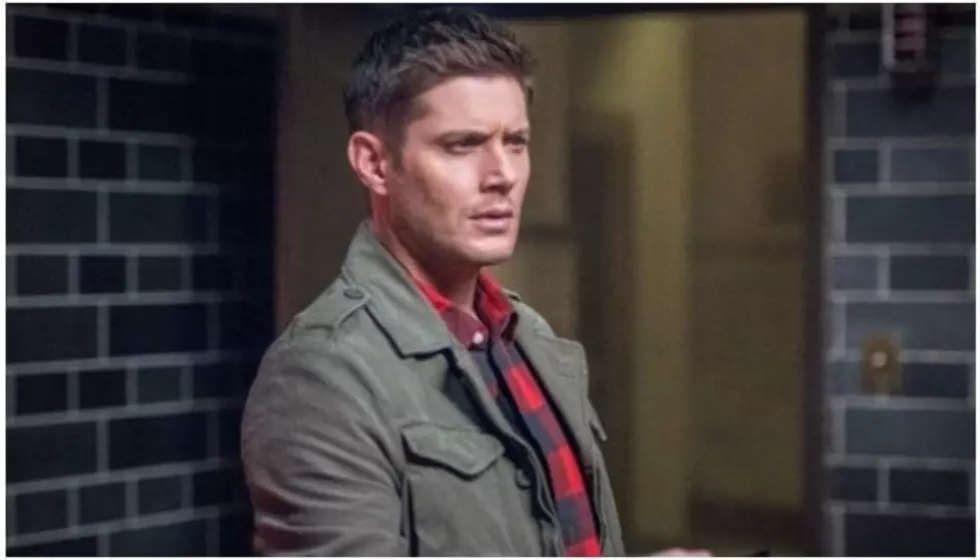 'Supernatural' star Jensen Ackles "open" to reboot conversations in future
[photo via The CW]
Supernatural is beginning its 15th and final season, and the showrunners are crushing fans' hopes that a spinoff will actually happen anytime soon. 
However, many of the cast believe that even though there's nothing planned, that doesn't mean the world of the popular CW series is done for good. 
There have been numerous efforts for spinoffs in the past. Now, CW president Mark Pedowitz said on the TCA executive session that Supernatural will not be getting its own "-verse" such as the Arrowverse or the Archieverse. 
However, star Jensen Ackles gave some hope during the panel about the future of the show. 
"It's a long journey that I don't think is ever going to be over. I think we're just going to go away for a while. For how long, I don't know," Ackles said. 
He later clarified that his statements weren't any kind of teaser. 
"I'm not ready to close doors or burn bridges — that would be foolish," Ackles said.  "Is something in the works? No. Am I open to having a conversation in the future? Why not?"
Even though Pedowitz did not give Supernatural fans any good news about the future, he remained positive about the show's impact and popularity throughout the years. 
"Fifteen years is a remarkable achievement," Pedowitz said. "Now I get a little sad. You will always have a home here, and you will always have a personal fan in me."
More Supernatural news
Back in March, Ackles, posted a video on Instagram alongside co-stars Sam (Jared Padalecki) and Misha Collins (Castiel). The video was the announcement that the show was headed into its final season. 
"Though we're very very excited about moving into our 15th season, it will be our last," Ackles said. "Fifteen years of a show that changed my life. I know it changed these two guys' (lives)."
Ackles added that he wanted fans to hear it from the stars themselves.
"We love you guys and this family is not going anywhere," Collins said.
You can watch the full video below.
 

View this post on Instagram

 
The show first premiered in 2005 and has gained a massive cult following ever since. It will be deeply missed among fans.
What do you think about Supernatural closing its doors? Sound off in the comments down below!
[envira-gallery id="186668"]