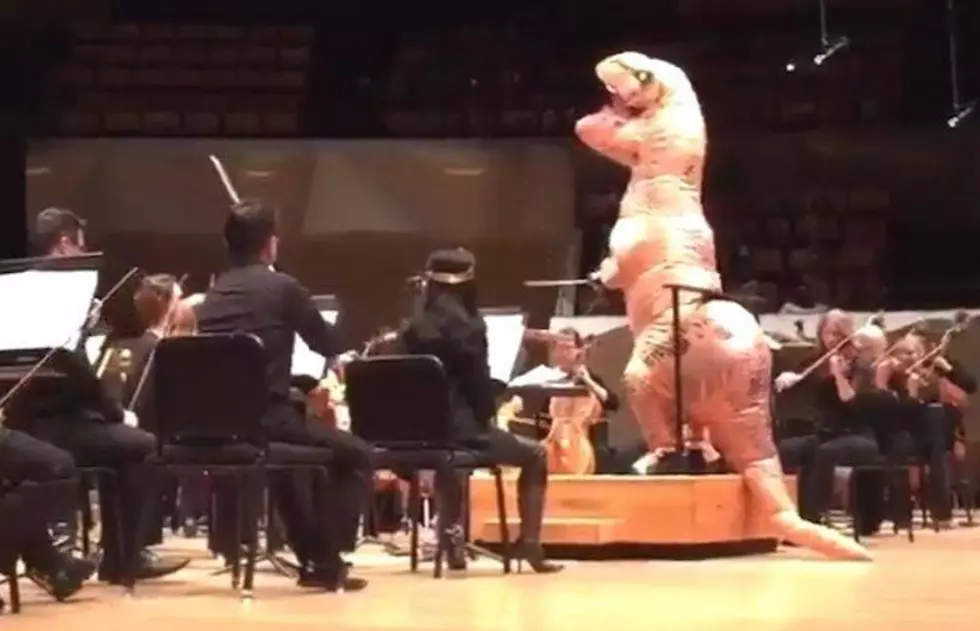 Watch a T. Rex conduct a symphony playing the 'Jurassic Park' theme
[Photo by: @TheLeanMarie/Twitter]
Sure, we're excitedly awaiting the release of Jurassic World: Fallen Kingdom, but there is some heartwarming footage of a T. Rex directing a symphony playing the Jurassic Park theme that's giving us all the joy in the meantime.
Yep, we love it.
Read more: Watch the thrilling official trailer for 'Jurassic World: Fallen Kingdom'
The footage features a graceful T. Rex and a beautiful orchestra, and we never thought a directing dinosaur could be so adorable.
And for fans who are excitedly awaiting the newest film's release, Jurassic World: Fallen Kingdom is due out June 22, 2018.
Jurassic World earned $511.8 million globally its opening weekend, becoming the first-ever movie to break $500 million during the opening weekend. Of course, this means the follow-up has plenty to live up to, but we think there's a good chance it'll do just that.
Not to mention, the original film in the franchise, 1993's Jurassic Park, was the first film to break $50 million globally.
We're sure this dinosaur is as stoked for Jurassic World: Fallen Kingdom as we are, right?