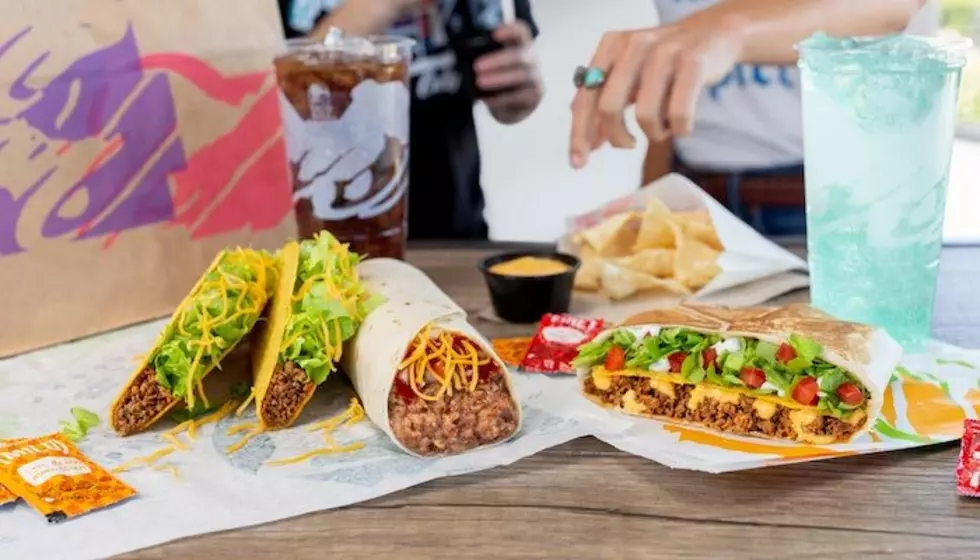 You could be saying goodbye to some of your favorite Taco Bell items
[Photo via Taco Bell]
Taco Bell is reportedly on the verge of doing a major revamp to its menu. From adding in some new items to removing others, big change could be on the way for the fast-food chain.
According to a report, the popular Quesaritos and Loaded Grillers are just a few of the popular items we could be saying goodbye to.
Back in April, Taco Bell introduced the new menu item Flamin' Hot Doritos Locos Taco and gave it away for free to customers. Now, it looks like Taco Bell is making even more changes to its menu.
Restaurant insiders on the Taco Bell subreddit r/LiveMas were the first to report the news. The big changes are reportedly set to happen in August.
As part of the new menu, Taco Bell plans to remove two big menu items - the Quesaritos and Loaded Grillers. Frequent guests can also expect other popular menu items to be removed from their local Taco Bells as early as Aug. 13.
The Triple Layer Nacho, Beefy Frito Burrito, Spicy Tostada, 7-Layer Burrito, and Nachos Supreme are the other items on the chopping block. As well, all potato items are expected to be removed from the menu at some point. One of the insiders mentions that Taco Bell's distribution centers will continue shipping items to locations as long as stock is available.
All of the items leaving, however, help make room for some new items. Taco Bell plans to include some limited-edition items to its regular menu. According to the report, the Pineapple Whip frozen beverages are expected to stick around. As well, the Grande Nacho Box is returning and will be available with a medium drink for $5.
A new Beef Burrito is also being added to the $1 cravings menu. The insiders state that the new item is "basically a Frito burrito [but] no Fritos." The Chips & Cheese menu is also being moved to the $1 cravings menu. However, the insiders predict that a lot of locations won't make this change.
Some good things must come to an end. So if you're favorite menu item is on the chopping block, you may want to head to your local Taco Bell soon. Taco Bell has not officially confirmed these reported changes yet.
Which menu item are you sad to see go? Let us know in the comments below.