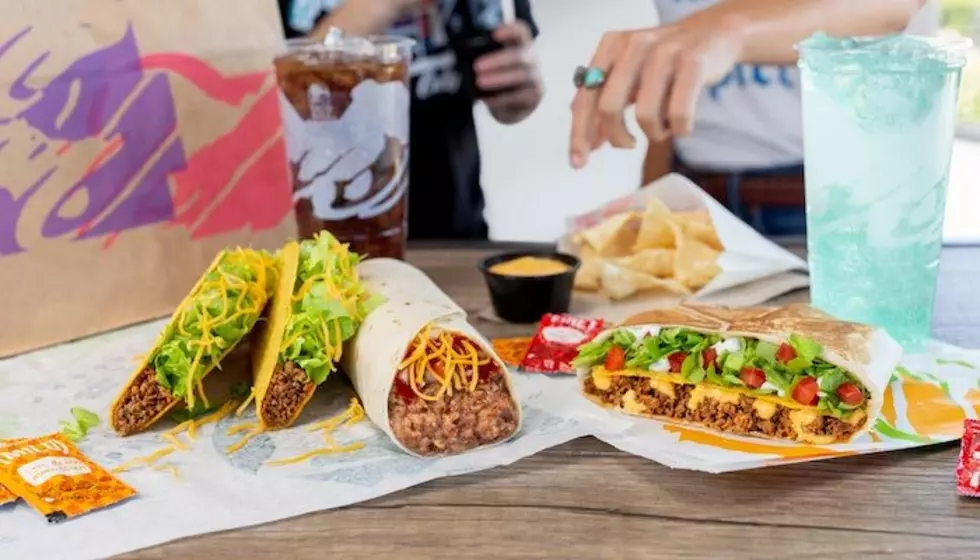 Here's why your visit to Taco Bell may look very different in the future
[Photo via Taco Bell]
Last month, Taco Bell revealed it is making some big changes to its menu amid the coronavirus pandemic.
Now, the fast-food chain has rolled out its plans to make online ordering and drive-thru pickups easier, and faster, than ever before.
During the month of August, you may have noticed some of your favorite menu items disappear. As Taco Bell revealed last month, its big menu changes are in efforts to make food prepping safer and quicker amid the coronavirus pandemic. As well, the chain plans to bring out other new menu items in the future.
Now, it looks like more changes are heading to Taco Bell at the start of next year. Due to the pandemic, online and drive-thru ordering have skyrocketed while sit down dining is at an all-time low. To accommodate the changes in dining, Taco Bell has some big plans in store for 2021.
To start, Taco Bell plans to build various "Go Mobile" locations specifically for cars and mobile pickup. These new locations will be 1,325 square feet, a much smaller footprint compared to Taco Bell's average 2,500 square-foot restaurants.
"The Taco Bell Go Mobile restaurant concept is not only an evolved physical footprint," President and Global COO Mike Grams says. "But a completely synchronized digital experience, centered around streamlining guest access points. For the first time, our guests will have the ability to choose the pick-up experience that best fits their needs, all while never leaving the comfort of their cars."
Future Taco Bell Go Mobile locations will also have dual drive-thrus. The new priority drive-thru lane is specifically for customers who order through the chain's mobile app. This inclusion will make ordering and pickup faster than ever before.
"With demand for our drive-thru at an all-time high, we know adapting to meet our consumers rapidly changing needs has never been more important," Grams says.
[Photo via Taco Bell][/caption]As well, the company is expanding its mobile app. Powered by smart kitchen technology, Taco Bell Go Mobile locations will be able to detect when guests have arrived at the restaurant through the app. This will then allow staff to suggest the quickest route for a seamless pickup experience.
Taco Bell is also streamlining future experiences with bellhops. Locations will have team members who are able to quickly place orders through the use of tablets. This new option will be available for both drive-thru and curbside pickup options. Contactless curbside pickup will also be available for customers.
The first Go Mobile location is set to open at the start of next year. However, the company is already implementing some of these changes to various locations. According to Taco Bell, the average wait time spent in drive-thrus has been reduced by more than 15 seconds since the first quarter of 2020.
The press release detailing all of the changes heading to the fast-food chain is available to read here.
What do you think of the new changes happening at Taco Bell? Let us know in the comments below.