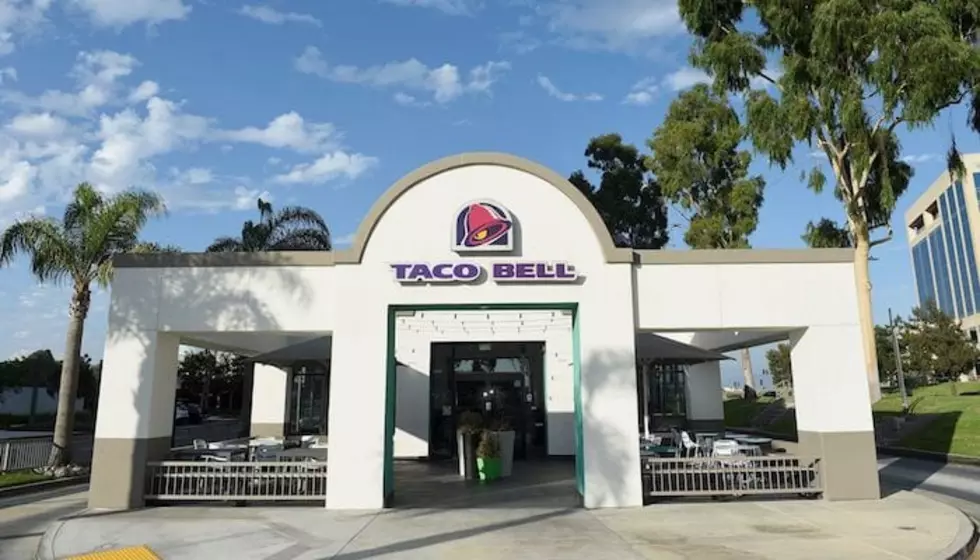 Taco Bell to open resort with poolside tacos and Baja Blast
[Photo via Taco Bell]
Taco Bell is not only known for its delicious fast food, but it's unique marketing techniques.
In the past, the chain has allowed people to get married in their restaurants. More recently, they've dropped merch such as pool floats that look like sauce packets, phone cases and bikes.
Now, they're doing something even more crazy — opening a hotel, at least for a little while.
The Bell: A Taco Bell Hotel and Resort will be a pop-up resort in Palm Springs, California. They will serve tacos by "'Bell'" hops and Baja Blasts (and cocktails) served poolside. There will, of course, be the pool floats.
The pop up will open in August, and will also feature a Taco Bell gift shop, a nail salon where people can get taco-inspired nail art and much more, according to a statement on the website.
Reservations will open in June and you can find more information about that here.
"The Bell stands to be the biggest expression of the Taco Bell lifestyle to date. It will be fun, colorful, flavorful and filled with more than what our fans might expect," the company's Chief Global Brand Officer Marisa Thalberg said in the statement. "Also, just like some of our most sought-after food innovation, this hotel brings something entirely new for lucky fans to experience and enjoy."
You can see a teaser video for the resort below.
Other Taco Bell news
As previously stated, the chain is selling hot-sauce pool floats now. As of now, the float is only available in the "hot" flavor for $45.
The floats are a part of a summer collection which include both men and women's swimsuits embellished with sauce packet designs. There are also beach towels, umbrellas, coolers, cups and more. Basically, they have everything you need to flaunt your love of tacos when you hit the beach this summer. You can check all of the items out here. And if you're planning on hitting the resort, you'll probably want to buy all of it.
Taco Bell sauce not only makes stylish merch, but it also saves lives. A man and his dog got stuck in the snow in his car for five days, and stayed alive by eating the Taco Bell sauce packets.
In case you can't get enough of Taco Bell, you can argue with our ranking of every item on the dollar menu.
Would you stay at a Taco Bell resort? Sound off in the comments below!
[envira-gallery id="194483"]