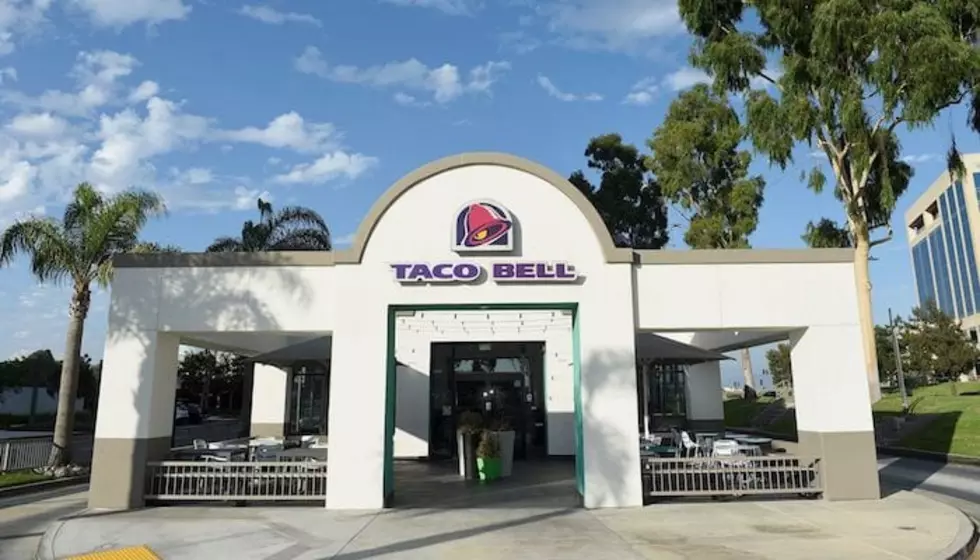 Taco Bell hotel offered taco-themed makeovers, unreleased menu items
[Photo via Taco Bell]
Taco Bell broke the internet when they unveiled their resort complete with poolside tacos and Baja Blast.
The Bell: A Taco Bell Hotel and Resort was a 4-day-only pop-up resort in Palm Springs, California. 
Rooms for the experience sold out almost immediately and apparently, those who got to go saw some interesting things, including a Taco Bell-themed hair salon. 
At the salon, you could get braids, manicures and fades that all fit into the chain restaurant's theme. You can see some of the services offered there below. 
The Bell overall looked like a dream experience for fast food lovers that we wish we could've got to experience ourselves. Hopefully, this isn't the only time the fast food chain will be setting up this paradise hotel.
More news
Taco Bell is easily one of the best fast food restaurants around, but everyone makes mistakes sometimes. 
The fast food company's menu has seen some incredible items over the years that don't always last, and the caramel apple empanada is the latest to get axed from the menu. 
The empanada was on the menu for over ten years, but according to Brand Eating, the company quietly pulled it earlier this year.
A spokesperson for the chain confirmed the news to Brand Eating, saying, "Those were a big hit but exited menus earlier this year, while the Cinnamon Twists and Cinnabon Delights (2, 4 or 12 pack) remain!"
While most normal people would be mildly disappointed with a change to their favorite fast food menus, Taco Bell fans are a little spicier and have shown their outrage online. 
What do you think of the Taco Bell hotel amenities? Sound off in the comments down below!
[envira-gallery id="194402"]