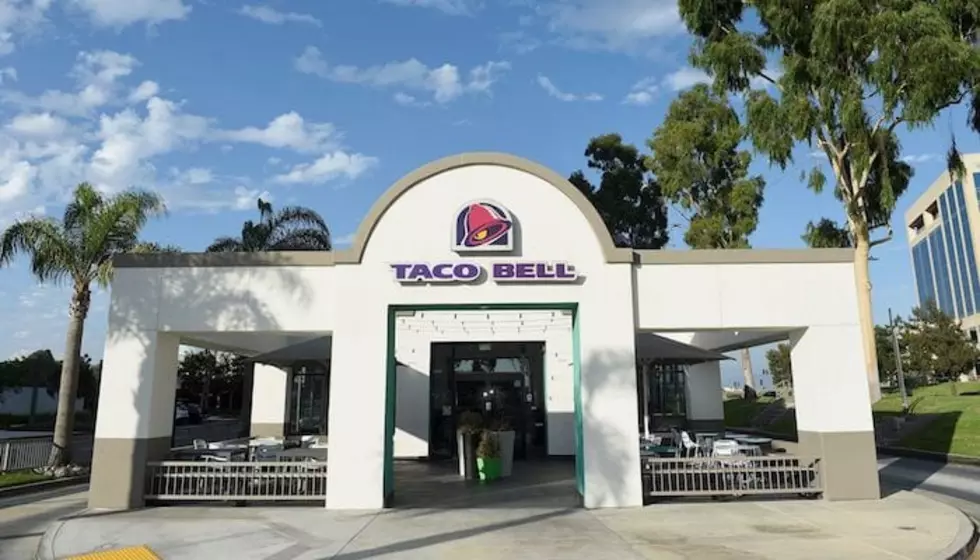 Taco Bell is actually selling hot sauce pool floats this summer
[Photo via Taco Bell]
Taco Bell has no shortage of hilarious merch inspired by sauce packets, including phone cases and bikes, that is definitely pretty out-of-the-box for a restaurant chain.
Now, the fast food joint is looking to make your summer days spent by the pool a whole lot hotter.
Taco Bell has released pool floats inspired by the sauce packets, and they're pretty much everything.
As of now, the float is only available in the "hot" flavor for $45.
The floats are a part of a summer collection which include both men and women's swimsuits embellished with sauce packet designs. There are also beach towels, umbrellas, coolers, cups and more. Basically, they have everything you need to flaunt your love of tacos when you hit the beach this summer, so you will probably want to buy it all. You can check all of the items out here.
Taco Bell sauce not only makes stylish merch, but it also saves lives. A man and his dog got stuck in the snow in his car for five days, and stayed alive by eating the Taco Bell sauce packets.
In case you can't get enough of Taco Bell, you can argue with our ranking of every item on the dollar menu.
What do you think of the Taco Bell's sauce packet pool float? Would you ever spend $45 for one to enjoy in the pool? Sound off in the comments below!
[envira-gallery id="186668"]