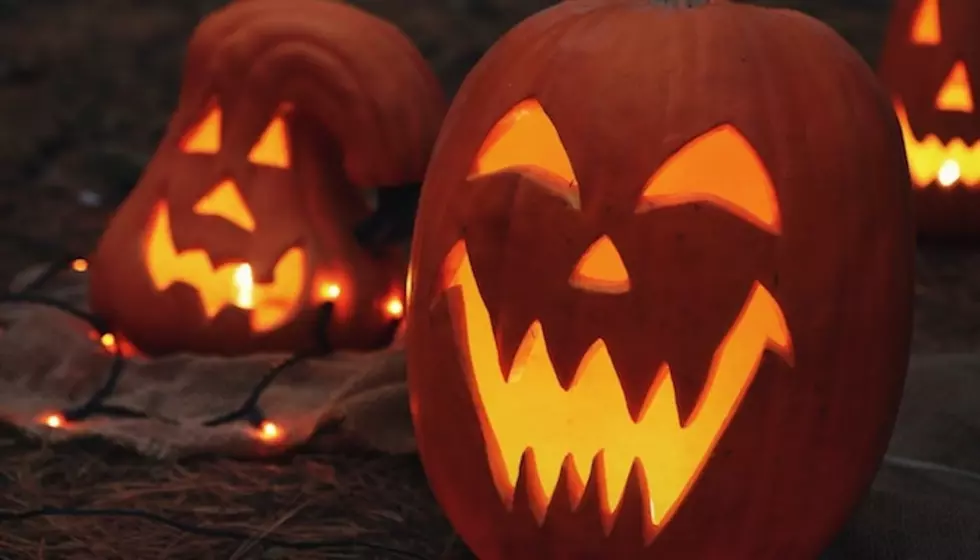 Target is going all out for Halloween 2020 with these new decorations
[Photo by Jen Theodore via Unsplash]
It's almost August which basically means Halloween is right around the corner. In celebration of the upcoming spooky season, Target has debuted some new decorations to help you get into the holiday spirit.
Included in this year's Halloween decorations are a black light up Halloween wreath, a unicorn skeleton figure, a life-size coffin and more.
On July 27, Target announced that all stores will be closed on Thanksgiving this year. This means that in-person Black Friday shopping in the United States won't be taking place. The latest move from the company is in efforts to keep person-to-person contact low amid the coronavirus pandemic.
Despite stores being closed for Thanksgiving 2020, Target is rolling out plenty of online deals early this year. Beginning in October, Target is going to start launching various sales on exclusive items and more.
"Historically, deal hunting and holiday shopping can mean crowded events, and this isn't a year for crowds," Target says in its release. "That's why our biggest holiday deals will be available earlier than ever, so you can shop safely and conveniently without worrying about missing out on deals that usually come later in the season."
Along with this announcement, Target is launching various spooky decorations just in time for Halloween. Products range from a life-size coffin decor prop, bat lanterns, an LED plasma skull and more.
[All photos via Target]
Prices for these Halloween items range from $5 to over $400 and various item pre-orders are already sold out. Most of Target's spooky decorations are from the brand Hyde And Eek! Boutique.
Head here to see all of the decorations available for this year's Halloween and grab the items before they are gone!
Other companies are also getting into the Halloween spirit. Disney recently unveiled a Nightmare Before Christmas Oogie Boogie stocking. The latest item is perfect for those that want to celebrate Halloween on Christmas or use the holiday stocking for trick-or-treating.
As well, Funko released a new addition to its Hocus Pocus collection. Collectors are now able to get their hands on the new Billy Butcherson Funko Pop! figure.
Hershey's is also putting out various Halloween editions of some chocolatey items this year. Chocolate lovers can sink their teeth into limited-edition Reese's, Hershey's Kisses and more.
Which spooky decoration from Target do you want the most? Let us know in the comments below.