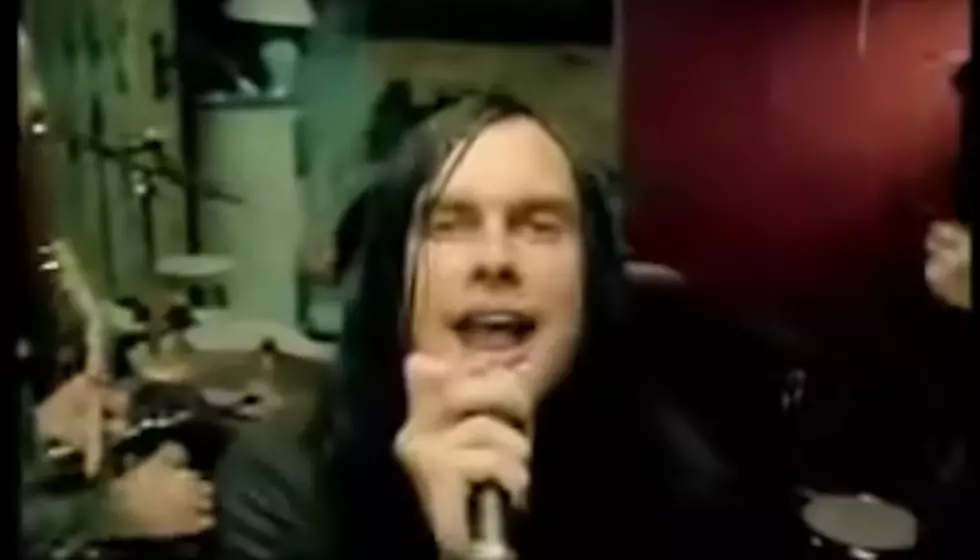 How well do you remember the words to "The Taste of Ink" by the Used?
[Photo via YouTube]
The Used are celebrating the 18th anniversary of their self-titled debut album, which features some of their most iconic tracks. 
The Used, which dropped June 25, 2002, has stood the test of time, and remains one of the most important emo records of all time. 
In honor of the album's anniversary, we wanted to test your knowledge of one of the tracks on the album. Take our quiz below to see how well you remember the lyrics to "The Taste of Ink" by the Used.
More on the Used
While the "Taste Of Ink" is nearing two decades since its release, the Used fans still rock out to it like it's the first time they've heard it—Hayley Williams included.
Earlier this year, the Paramore frontwoman took on Internet trolls in a whole new way by singing along to the classic track. Williams kicked off the clip on her Instagram Story by addressing it to "that one guy on the internet who says he misses the old me."
"Me trying to win back that one guy on the Internet who says he misses the old me," the video text reads before Williams exclaims, "I'm tired, and I felt it for a while now" alongside Bert McCracken's signature growl.
"Just accept this regression," the next clip reads as Williams wiggles along with the emo staple.
"Where are you @colormebrian," Williams writes while tagging friend and Good Dye Young co-founder Brian J O'Connor, "I need to dance tragically with you from a safe distance."
At the time of the video, Williams had recently dyed her hair with one of GDY's latest Lighter Daze collection. Channeling her iconic orange hue from the Riot! era, the vocalist opted for a lighter version called Peach Fuzz.
"When you dye your hair, but it dyes your bloodstream," she writes in reference to the new look. "The internet can never ask me for anything else," she concludes. Watch the nearly 60-second clip here.
Williams released her record-breaking debut solo album Petals For Armor in May, and you can stream it here.
The Used recently dropped their latest album Heartwork, which was produced by longtime collaborator John Feldmann. The band released the eighth full-length via the Goldfinger frontman's Big Noise in April, and you can listen to it here.