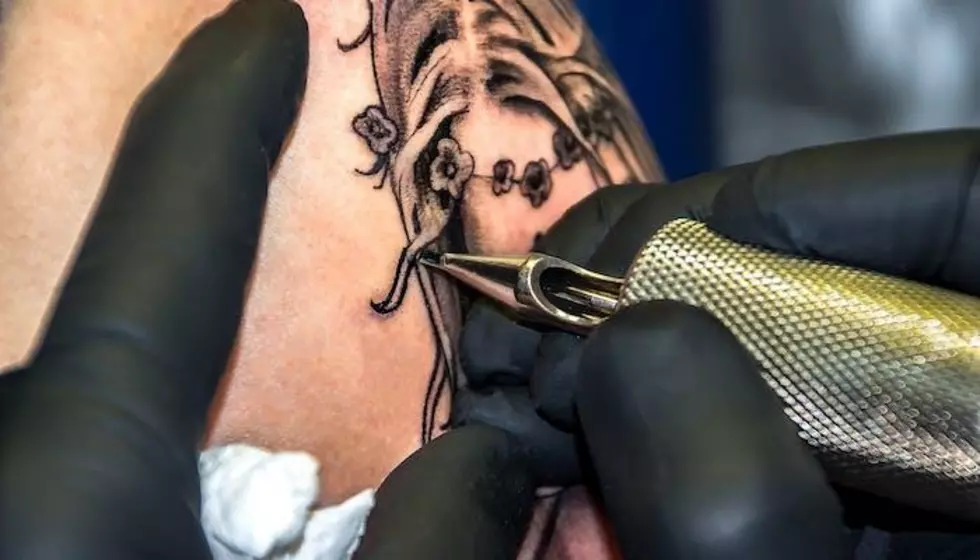 There's a reason why you want a tattoo right now and you're not alone
[Photo via Pexels]
In recent months, tattoo shops across the country have seen a surge in appointments and interest amid the coronavirus pandemic.
Now, psychologists are revealing the real reasons why so many people want to get tattooed right now.
There's been a lot of uncertainty in the world amid the coronavirus pandemic. As the world went into lockdown earlier this year, stress, depression and anxiety rates skyrocketed amongst people. For many, tattoos are a form of expression as well as a great reliever of stress in everyday life.
As the country continues to phase out of lockdown, tattoo shops are seeing a spike in interest and appointments.
The correlation between the physical, mental and emotional toll the pandemic has had on the world and the uptick in tattoo demands is anything but coincidence.
A new article published this week is getting down to the real reasons why so many of us want tattoos right now. Over the past few weeks, tattoo shops have reported a skyrocket in interest since businesses began to reopen. Some shops have even seen their bookings nearly double and their shop residencies quadruple in recent months.
As well, orders for DIY tattooing gear have vastly increased. The Bay Area company Stick and Poke Tattoo Kit has seen an increase of 150 percent in sales on average since quarantine mandates began in March. Searches for "tattoos" are also up 48 percent according to Google Trends.
DC-based psychologist Dr. Vinita Mehta specializes in treating depression, anxiety and life transition. Mehta says the sudden surge in tattoo demands has a simple explanation.
"If the research is really tracking this correctly, I think we would expect some kind of spike in tattooing just because so many people are going through something stressful right now," she says.
Another psychologist, Dr. Shainna Ali, also believes that quarantine has left a big impact on people. Many individuals have learned a lot about themselves during the pandemic. This sense of self-exploration is greatly related to tattoos, an art form that has always been about self-expression.
"I've had a lot of people talk about having their lightbulb moment in the pandemic and realizing a lot about themselves, their loved ones, or their careers. That specific moment happens because of the influence of the pandemic," Dr. Ali says. "If anything, the pandemic can be more of a catalyst. Since tattoos are oftentimes linked to self-expression and deeper meaning, [they] can be more about a person's resilience in that process or something they endured."
You might be asking why people are choosing to remind themselves of the pandemic by getting tattooed. Well, for some, this time period in history is a reminder of the growth and resilience they've endured.
"We do things to remind ourselves of our strengths and resilience, and getting a tattoo is just another form of that," Dr. Ali says. "People may want to look back at this moment and think about how they have changed and grown as people and it's absolutely possible that tattooing could be one of the ways that they choose to express this."
The ongoing social unrest in the United States is also impacting tattoo culture. According to the article, the Black Lives Matter movement has inspired various tattoos over the past few months. Some shops have reportedly tattooed more historical African-American figures than ever before.
Artist Katrina Jackson also shares that this time period has influenced what type of tattoos people are now asking for.
"I can honestly say I haven't seen too many inquiries for little trendy tattoos. People are coming with more thought-out and personal artwork they want done," she says. "It could be that time in isolation has given people the time to sit down and think about something with a deeper meaning for them."
The full article is available to read here.
Are you itching to get a new tattoo? Let us know in the comments below.