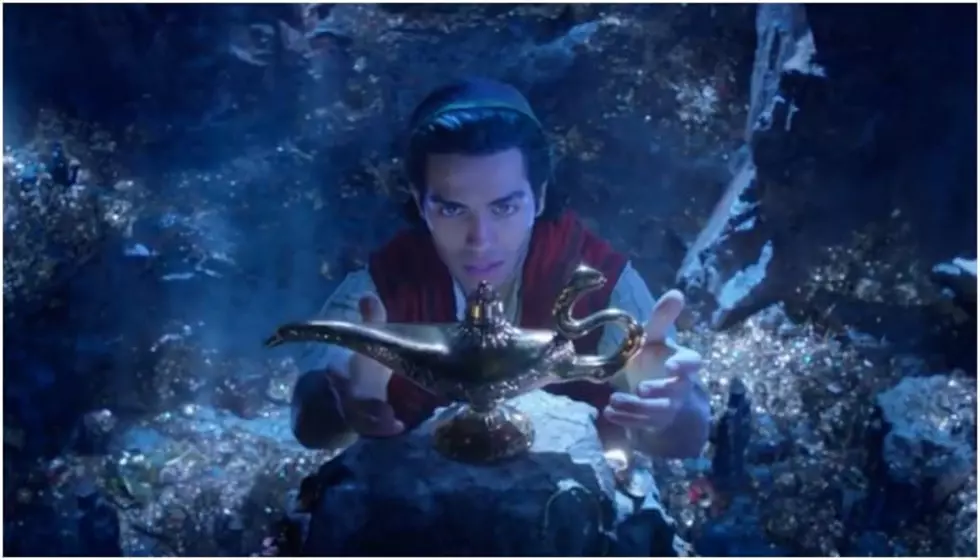 The teaser trailer for Disney's live action 'Aladdin' is finally here
[Photo by: Disney]
A teaser trailer from Disney's live-action Aladdin is finally here, and we seriously can't wait for more.
Yesterday (Oct. 10) Will Smith, who is set to play Genie in the film, gave fans a sneak peak of the film by sharing the film's official poster to his social media pages. While it didn't give much away, the poster showed his character's lamp, with a message: "Choose wisely."
After dropping the movie poster, the studio shared that a teaser trailer would be posted soon after. Not one to disappoint, Disney has stayed true to their word and today, they've shared a mini trailer.
The trailer doesn't give any hints as to what fans can expect from this new live-action remake, but from the looks of the trailer, it looks like it's going to be one for the books.
Watch the teaser trailer below!
There's not a whole lot of information about the forthcoming live-action flick, but we do know that Mena Massoud will be playing Aladdin, while Power Rangers star Naomi Scott has secured her role as Princess Jasmine.
What's more?
For those working behind-the-scenes on the film, Disney has secured producer Dan Lin (Sherlock Holmes) and executive producer Jonathan Eirich to work with director Guy Ritchie on the project.
Executive music producer Chris Montan (Pocahontas, Frozen) and producer Marc Platt (Mary Poppins Returns) will also be on board for the roles of consultants for the re-imagined project.
Mark your calendars, Aladdin will be making its way into theaters on May, 24 2019!
Are you excited for the upcoming Disney film? Let us know by sounding off in the comments below!