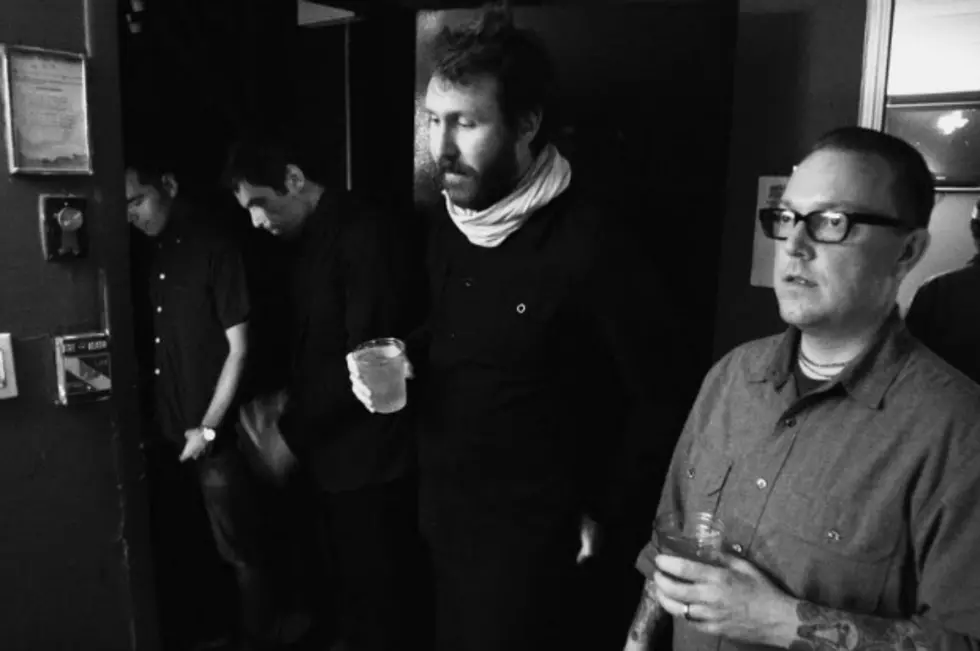 Texas Is The Reason add last minute show in New Jersey tomorrow
Texas Is The Reason have decided to perform one more time in the states, tomorrow, Monday, July 22 at Maxwell's in Hoboken, NJ. Here's the band's announcement from Facebook:
"A few weeks ago, we found out that MAXWELL'S was closing its doors for good at the end of this month. We were deeply affected by this announcement. Of all the area venues who welcomed us to play in the '90s, Maxwell's was particularly significant: Besides being our venue of choice as fans to see so many of the bands that we loved, we also chose Maxwell's as the site to inspire the artwork on Do You Know Who You Are? Every photo on that record — from the whiskey glasses to the live shots — was captured at Maxwell's.
So while we did not intend to play another show in America before ending it all in Europe, circumstance emerged: Maxwell's invited us to play there one more time, TOMORROW, MONDAY, JULY 22. It was the only free night left at the club before shuttering its doors, and it was also the only free night the band had before we left for Europe. More than anything, we saw this as a rare and direct opportunity to pay tribute to a venue that helped us become a band, and supported us when we became one. We see this as a thank you to the dedicated network of venues, bands, fanzines, and supporters who made our brief existence so memorable and meaningful.
In the spirit of this tribute and celebration, we decided to invite our friend (and writer/comedian) Dave Hill to set the tone with laughter so we all know what we're doing there. There will also be an exclusive limited edition TX MX t-shirt on hand to commemorate.
Finally, for those of you who are not in the NY tri-state area, we are currently working with our friend Sunny Singh at Hate5Six Productions to bring you an Internet live-stream of the evening. The spontaneous nature of this show means that there are still kinks to work out before we can confirm this, but our intention is solid, and we will bring you more information as soon as we can.
To Maxwell's and to you, on the eve of our final tour ever, we thank you. xx"
If you wish to attend, you should absolutely purchase tickets when they go on sale today, Sunday, July 21 at 3 pm est.