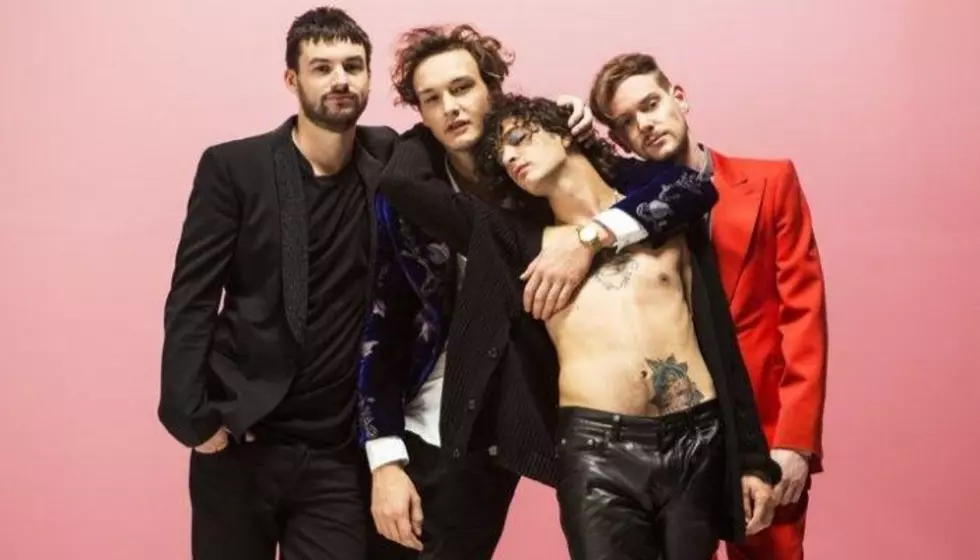 The 1975 talk Donald Trump and Kanye West's strange relationship in new song
Earlier this week, the 1975 sent out a press kit containing the lyrics to their newest single "Love It If We Made It." The song details the loss of young rappers such as Lil Peep and XXXTentacion due to drug addiction, as well as modern political banter.  
Now, the 1975's newest track "Love It If We Made It" just debuted on Zane Lowe's World Record on Beats 1 on Apple Music. Serving as the second single on the band's forthcoming album A Brief Inquiry Into Online Relationships, the song additionally tackles the strange online personas of celebrities such as Kanye West and Donald Trump.
In an interview with Lowe, Matty Healy talked of the inspiration for the band's new song.
"It's not about being political, or making people believe what I believe," Healy says. "But if I'm going to make observations about the world—the world is a very scary, daunting place, but look at things happening. And I think that you need to be brave because if you're going to say things you're always going to upset people. It's very objective though, this song."
In reference to the loss of Lil Peep and XXXTentacion, Healy puts their regard in high importance on the track.
"I'm saying rest in peace Lil Peep," Healy says. "He is very on the nose, regardless of what you think of them as artists or people. With XXX and with Lil Peep—the thing that was happening in that movement regardless of what you think of it musically—I felt like it was the closest thing that this generation has to a kind of punk."
The new song also references racism and the corruption of modern pharmaceutical companies in a twirl of dry humor and objectivity, Healy claims. The lyrics speak for themselves. Listen to "Love It If We Made It" below.
A Brief Inquiry Into Online Relationships is due out in October.
Additionally, you can listen to the full interview between Healy and Lowe below.