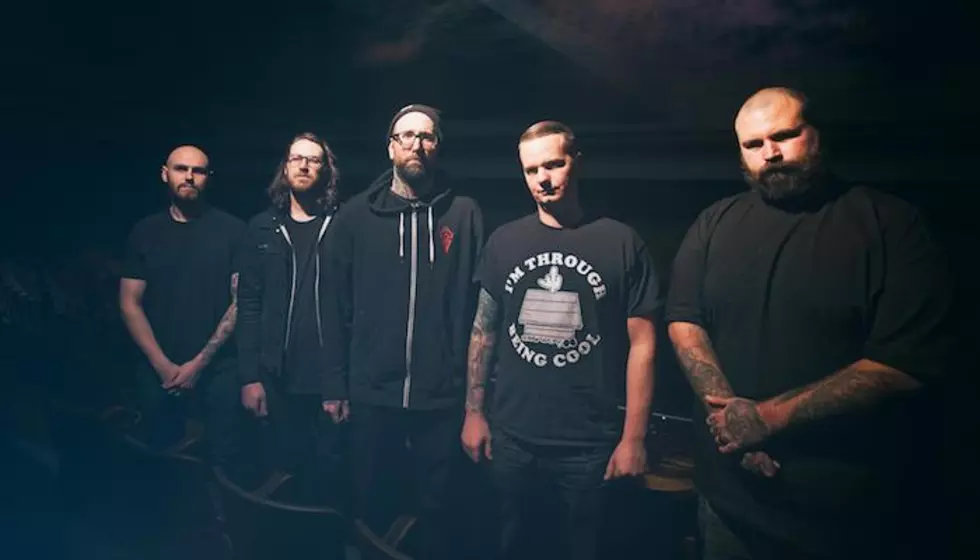 The Acacia Strain respond to Dayton shooting after suspect wears merch
The Acacia Strain have responded to rumors that the suspect in the mass shooting in Dayton, Ohio was wearing one of the band's hoodies.
A gunman shot and killed at least nine people and injured more than 27 others in a mass shooting Sunday in a nightlife district. 
It's been reported that the suspect was wearing one of the band's black sweatshirts that read "No heart to fear, no soul to steal." The words are lyrics from the band's song "Ramirez." 
This tweet has been circulating, with people criticizing the reporter for insinuating that the band's music caused the shooting. One of those critics is Corey Taylor of
Slipknot
. 
"
No. You don't get to fucking do that. This isn't about a fucking t shirt. And the Acacia Strain are not a hateful or vengeful band. Blame the KILLER; not the fucking WARDROBE. You Ghoul," he said. 
When the Acacia Strain frontman
Vincent Bennett
heard the news, he took to Twitter to share his support of the victims and their families. 
"What happened in Dayton is horrifying. Even more so to know that the shooter was wearing a TAS hoodie is making me sick. There is no excuse for this. Anyone who knows anything knows we don't condone this behavior. No one has the right to take another's life," he wrote. 
"We will be taking action to help the families of the victims however we can," he added in a second tweet. 
He also wrote about the purpose of music, which is not to incite hate.
Bennett replied to a since deleted tweeet, explaining how he speaks at show about "striving to be a better person."
"My death message"? Sharon, I've spent the last serveral tours - including the one this hoodie was available at - speaking about striving to be a better person. Speaking about positivity and finding someone to talk to; instead of violent actions. Don't tell me what my message is."
He ended his tweets with, "Please be good to one another. Hold on to your loved ones and never let them go. Surround yourselves with people who make you happy, and strive to be the person that makes everyone smile."
The shooting in Dayton came 13 hours after 20 people were killed and more than two dozen were injured at another shooting in a shopping center in El Paso, Texas.
[envira-gallery id="185694"]