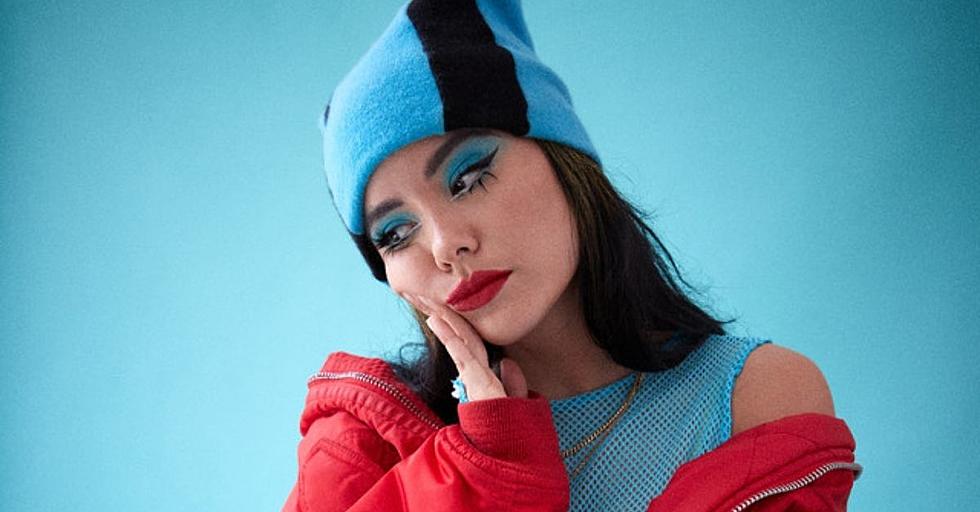 THE BLSSM releases new song "DIZZY," signs to Fueled By Ramen—watch
THE BLSSM has just dropped their new song "DIZZY," which marks their Fueled By Ramen debut. To accompany the track, the artist also premiered a music video directed by collaborator Spohie Hur.
What might seem like a lovesick anthem on the surface actually holds a more profound meaning to the artist. Of the song, THE BLSSM explains that the lyrics go much deeper than just being in love.
"I wrote 'DIZZY' about the relationship I have with my inner anxiety," they say in a press release. "The lyrics on a surface level allude to being about a significant other, but really they are inner-conversational and inspired by the weight of 'dragging around' emotional baggage that encompasses my life."
In the surrealistic visual, THE BLSSM is seen confronting this alternate version of themself. Speaking on the music video, THE BLSSM says, "I feel like that's exactly what personifies my dynamic with my anxiety. A constant chase and revelation — a narrative I feel and know all too well day to day."
Watch the music video for "DIZZY" below.