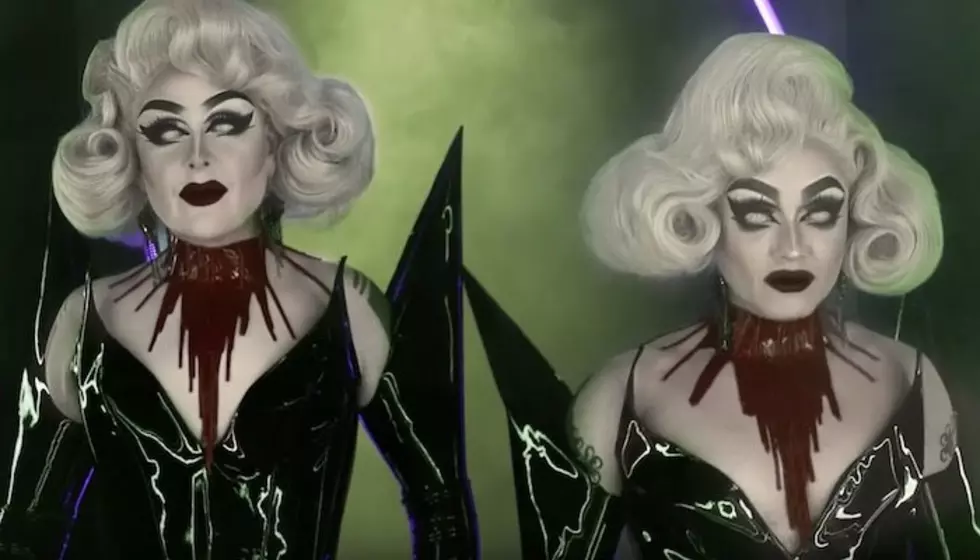 The Boulet Brothers reveal Dragula premiere date, here's where to watch
[Photo via YouTube]
We're fast approaching the third season of The Boulet Brothers' Dragula, and now we have a precise date to mark on our calendars.
The horror-themed drag show began on YouTube, but the new season will also premiere on a streaming service for the first time this fall.
The show features a revolving door of guest judges aside from the brothers themselves. This season will see former Black Flag frontman Henry Rollins and Jawbreaker's Darren Stein featured, among others.
The first episode of the new season premieres August 27 on Amazon Prime. The groundbreaking debut will mark the first reality program to feature a "Drag King" and biological female drag artist.
The Boulet Brothers also announced a European tour featuring the lineup of competitors from the latest season, sharing the dates on Instagram.
"The official @bouletbrothersdragula European tour is here W/ @slaypresents ! Tickets are now on sale at slaypresents.co.uk - come and witness the carnage," the caption reads.
The show will air Tuesdays at 9 p.m. PST beginning Tuesday, August 27.
Last month, fans were introduced to the new lineup of "monsters" to be featured this season.
The iconic duo revealed their "Meet Out Monsters" video, announcing which competitors we would see in the forthcoming season.
The Boulet Brothers' Dragula Season 3 Lineup:
Priscilla Chambers
Maddelynn Hatter
Maxi Glamour
Hollow Eve
Louisianna Purchase
Yovska
Evah Destruction
St. Lucia
Violencia Exclamation Point
Dollya Black
Landon Cider
Check out the announcement trailer below!
Are you ready for Dragula season three? Sound off in the comments below!
[envira-gallery id="186695"]