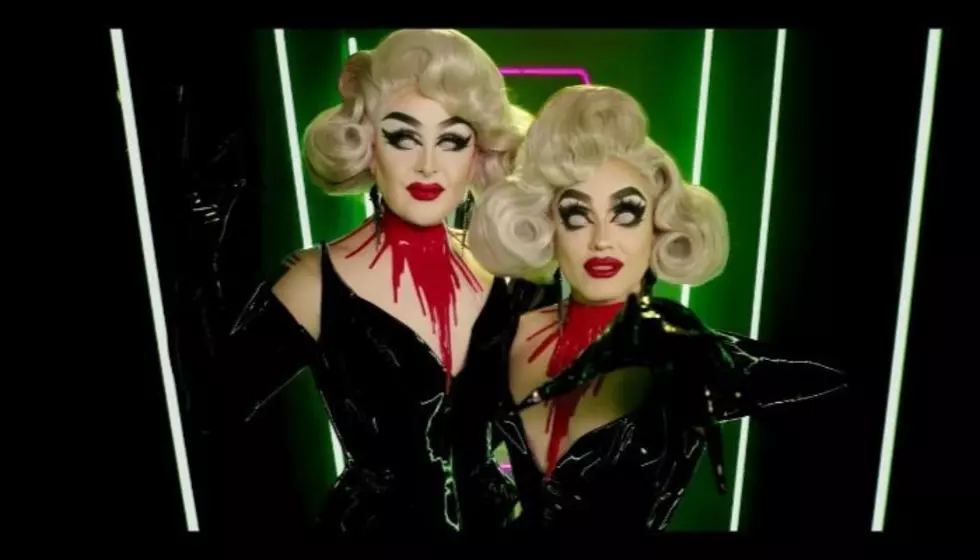 The Boulet Brothers unveil 'Dragula' season 3 monsters in sickening video
[Photo via YouTube]
The Boulet Brothers have unveiled the "Monsters" for their upcoming season 3 of Dragula with an iconic video you simply have to see.
Meet season 3's Monsters, below!
The Boulet Brothers' Dragula is a competitive reality show that searches for the world's best drag supermonsters.
The show is hosted and produced by American drag queens, The Boulet Brothers in association with OutTV.
With two seasons already under their belt, the highly anticipated season 3 is slated to premiere next month.
Today, the iconic duo revealed their "Meet Out Monsters" video, announcing which competitors we would see in the forthcoming season.
The Boulet Brothers' Dragula Season 3 Lineup:
Priscilla Chambers
Maddelynn Hatter
Maxi Glamour
Hollow Eve
Louisianna Purchase
Yovska
Evah Destruction
St. Lucia
Violencia Exclamation Point
Dollya Black
Landon Cider
You can watch the full cast announcement trailer below!
Are you excited for the next season of 
Dragula
[envira-gallery id="194688"]