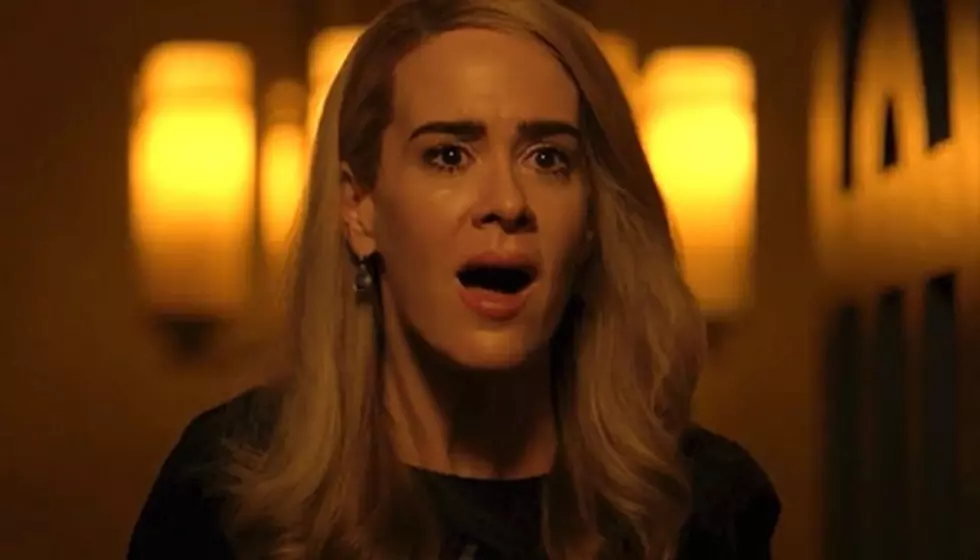 The haunting first look at 'American Horror Stories' is finally here—watch
[Photo via FX]
In case you didn't already know, Ryan Murphy has an American Horror Story spin-off series called American Horror Stories in the works.
Now, AHS and horror fans are getting their first look at the upcoming series in a haunting new teaser.
While filming for American Horror Story season 10 continues, Ryan Murphy is further teasing the upcoming spin-off series American Horror Stories. The new series will feature "one-hour contained episodes" about horror myths and legends. As well, as Murphy shared late last year, the show includes plenty of familiar faces from American Horror Story.
AHS
Although the official cast of American Horror Stories has not been revealed, Sarah Paulson will be directing an episode for the upcoming spin-off. Back in May, Murphy even teased which actors may be involved in the new show. He shared a photo of a Zoom call with Emma Roberts, Evan Peters, Billie Lourd, Kathy Bates and Lily Rabe among others.
"'American Horror Story' cast zoom call...where we reminisced about the good times...the spin off we're doing called 'American Horror Stories' (one hour contained episodes)...when we will start filming the next season of the mothership...and other stuff I cannot print. It was so much fun and I'm glad we caught up. I miss everyone!"
 

View this post on Instagram

 
Now, fans are finally getting the haunting first look at American Horror Stories. During the Golden Globes ceremony over the weekend, a brief teaser of the upcoming series aired. Rather than deliver new footage from the upcoming show, the thrilling teaser includes clips from past American Horror Story seasons fans may recognize. Nevertheless, the eerie visual further hypes up the arrival of the spin-off series.
Currently, American Horror Stories doesn't have a confirmed release date. Deadline previously reported that the COVID-19 crisis has delayed production and filming for the upcoming series. However, we do know that the show will air exclusively through FX on Hulu.
What are your reactions to the American Horror Stories teaser? Which AHS stars do you want to see in the new series? Let us know in the comments below.