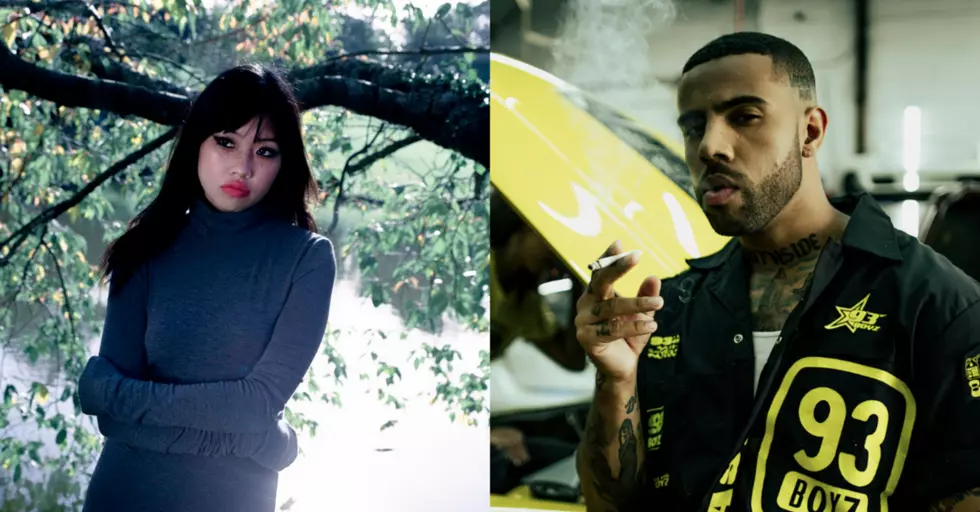 The Latest: beabadoobee honors the Sundays, Vic Mensa's new weed venture and more
[beabadoobee/Erika Kamano, Vic Mensa/Gabe Oviawe]
Welcome to The Latest, our daily download of the essential news you need to know across music, culture and style.
beabadoobee honors her heroes with a cover
After repeatedly listing the group as one of her major influences, beabadoobee paid homage to the Sundays by covering their hit track "Here's Where The Story Ends" on SiriusXM's Alt Nation. Her rendition of the 1990 song doesn't stray too far from its source material. beabadoobee perfectly matches the original's gentle, pensive mood and adds to its delicacy with glimmering, glassy falsettos. This fall, beabadoobee will go on tour with support from her Dirty Hit labelmates, Lowertown. Check here for tickets and more information.
Vic Mensa is your new weed dealer
Vic Mensa's latest venture has the rapper pivoting to the cannabis business. Mensa's new brand, 93 Boyz, is the first Black-owned and -led cannabis company in Illinois. Mensa also plans to give back to Illinois' underserved via this endeavor. Books Before Bars, a program that aims to stock Illinois prison libraries, is just one of the community initiatives 93 Boyz hopes to undertake. You can find out more about 93 Boyz here.
Suicoke's BITA's are going bare bones
Joshua Vides' and Suicoke's new collab is serving slick skeletal style. The sandals are a riff on Suicoke's BITA silhouette, trading the original's tabi look for a more conventional toebox. In exchange for the iconic toe slit, Vides' collab offers an eye-catching bony design that mimics an X-ray. Vides' previous designs for Converse and New Balance are a far cry from this latest look. Gone are the days of paint-splattered uppers, and though Halloween is still two months away, these costume-esque kicks are definitely a look. The shoes will be available starting Aug. 12 on Suicoke's web store and Vides' site for $235.
It's time for Danger Mouse's first hip-hop album in decades
After "No Gold Teeth," "Because" and "Aquamarine," Black Thought and Danger Mouse are sharing the final single before the release of their upcoming album. "Strangers" features verses from A$AP Rocky and Run The Jewels. The track is straight from the early 2000s, complete with tight lo-fi loops and banging bass. Cheat Codes drops Aug. 12 via BMG and is Danger Mouse's first hip-hop showing since the release of DANGERDOOM, his collaboration with MF DOOM.