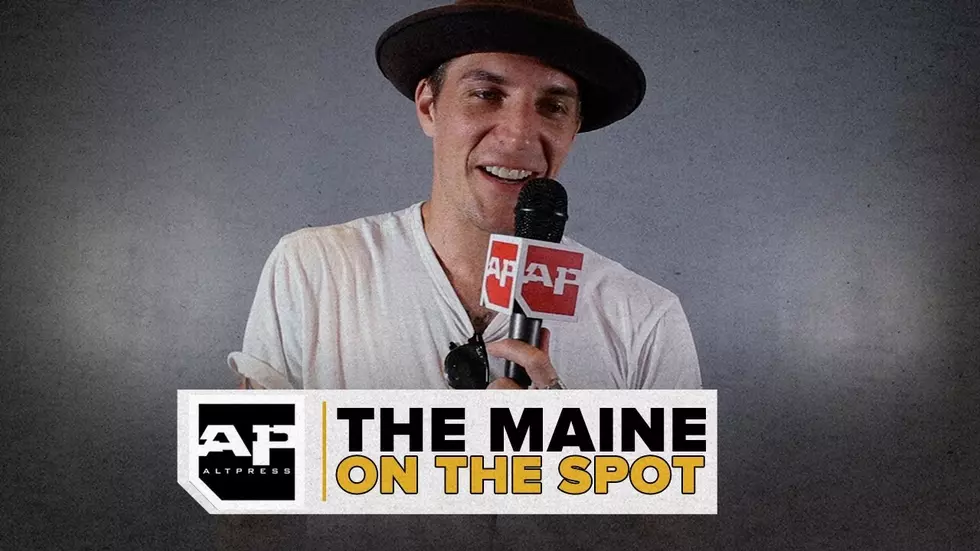 John O'Callaghan of The Maine Discusses Regrettable Lyrics and American Candies
We caught up with John O'Callaghan, frontman extraordinaire of the Maine, while the band has been touring on the final full US run of the Vans Warped Tour to discuss sad songs, 8123 Fest and determine which candy is inherently the most American.
O'Callaghan confessed which "Can't Stop, Won't Stop" song he's most looking forward to returning to the stage and which of his lyrics feels is the most dated and cringey in this APTV exclusive. O'Callaghan also opined some sound advice on how we can collectively make America Emo again.
More on the Maine
The Maine fans, it's all happening! The band have announced they will be playing Can't Stop Won't Stop in full at the next 8123 fest.
If you're as thrilled about this as we are, check out all the information about the fest below.
The Maine fans thought they would never see them play their first record in full, but it's all happening—and in the best way.
The band will play Can't Stop Won't Stop in full for the first and only time at their second 8123 Fest. Plus, they are releasing the first-ever vinyl pressing of the record.
The album came out on this day in 2008, which makes it 10 years old! That's not only  a great reason to play it at the festival, but also a perfect date to make the reveal.
Just like the first edition, the event will take place during three days—January 18, 19 and 20, 2019—in Phoenix, Arizona.
On the first day, The Maine will perform a special set of songs chosen by fans. On January 19, they will play Can't Stop Won't Stop in full during the 8123 Fest. The band will do a free meet and great with fans on the last day, January 20.
What other bands will be playing the 8123 Fest and more details are yet to be released, but the band already promised a bigger lineup compared to the first edition of the festival.
"We couldn't be happier to announce that 8123 fest is back in January!!!!" The Maine wrote on Instagram, "3 days, bigger lineup, and we couldn't help but notice today is the 10 year anniversary of our first album "Can't Stop Won't Stop" so to celebrate we will be performing the album in full for the first and last time at the festival!"
Pre-sale bundles go on sale tomorrow, July 9, 10 a.m. You can check out more information here.