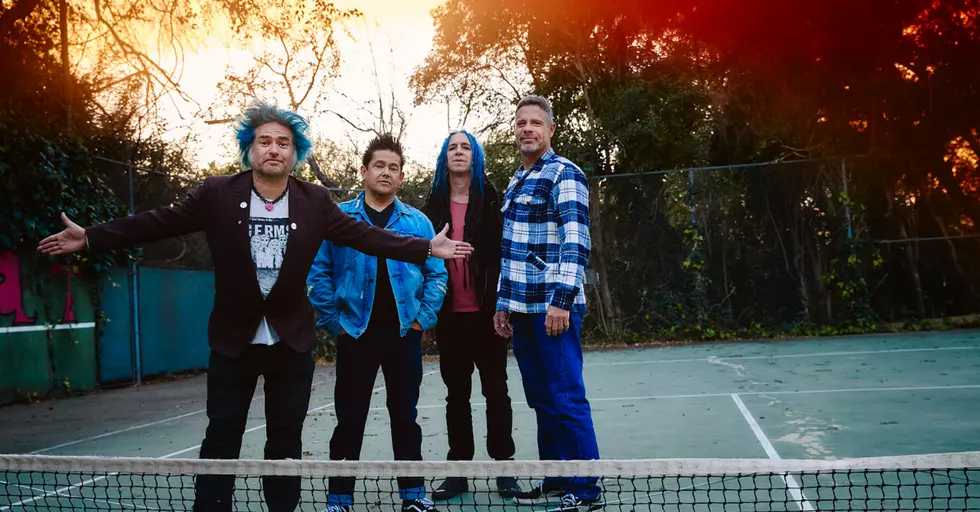 NOFX's Fat Mike will open the most comprehensive Punk Rock Museum in 2023
[Photo by Jonathan Weiner]
Calling all punks: If you've been looking for a place to interact with your musical family in meaningful ways, now's your chance. The Punk Rock Museum will open its doors to the public Jan. 13, 2023, in Las Vegas, Nevada.
The one-of-a-kind museum will feature an array of expansive exhibits containing artifacts from key eras within punk-rock history. From punk's primitive beginnings in the '70s to the present, The Punk Rock Museum will tell the story of the genre through the lens of those who lived it. The Museum is meant to be a haven for every die-hard punk fan and newcomer alike to engage with several interactive experiences and services ranging from a "jam room" where you can play guitars and amplifiers used by bands such as NOFX, Rise Against and Sick Of It All, as well as guided tours from punks such as Roger Miret (Agnostic Front) and Angelo Moore (Fishbone), among many others.
Read more: blink-182 finally reunite with Tom DeLonge for new album, tour and it's glorious
After crushing a few drinks at the museum's bar, you can score some fresh ink at the on-site tattoo shop, which will feature several notable musicians providing tattoos themselves as well as an official wedding chapel where couples can have their holy union officiated by prominent punks like Jack Grisham (TSOL) or El Hefe (NOFX). While the space will cover many of the genre's biggest acts, The Punk Rock Museum is also committed to highlighting underrepresented and niche artists in every way possible — including the wall of "Insignificant and Unknown Bands." The exhibit will show that no matter how big the band is, everyone plays a valuable part in punk-rock history.
The Punk Rock Museum was founded and curated by a collective of several notable artists, creatives, industry personnel and influential figures within the punk-rock community who have witnessed and participated in its evolution over the span of several decades. Notable curators include Fat Mike (NOFX), Fletcher Dragge (Pennywise) and beloved punk-rock visual artist Bryan Ray Turcotte, just to name a few.
Located at 1422 Western Ave in the downtown area of Las Vegas — adjacent to an infamous strip club — The Punk Rock Museum is sure to be your one-stop shop for all things counterculture. Welcome home, fellow punks.
Presale bundles are now live on the museum's website.