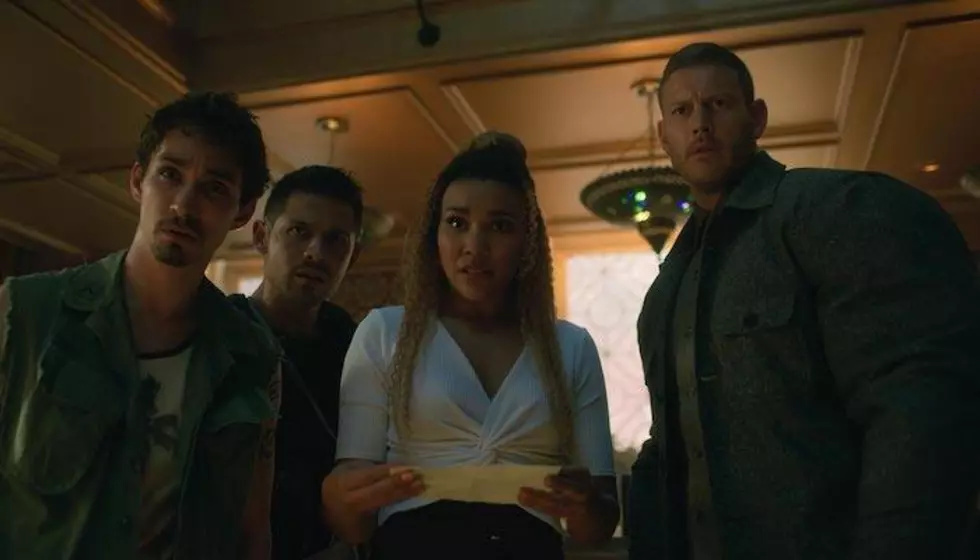 Here's how 'The Umbrella Academy' season 2 is handling the coronavirus
[Photo via Netflix]
The Umbrella Academy's second season finished filming a while back and showrunner Steve Blackman is giving fans a few updates on the show.
While other shows and movies are being postponed due to logistical issues with production over the COVID-19 coronavirus pandemic, The Umbrella Academy is able to move forward.
The show finished filming back in November and is currently in post-production.
Many of the cast members shared photos marking the end of filming and giving their thanks to their fellow cast and crew.
sharing the first posters
The series announced the second season in April of last year.
Now, showrunner
Steve Blackman
Around a week ago, he also gave a snapshot of the studio's parking lot looking very quiet.
On top of The Umbrella Academy, Blackman is going to be working on other titles with Netflix now.
According to Deadline, he is signing showrunner Steve Blackman on for a massive overall deal with them.
The exact details of the agreement are not publicly known, but Blackman is expected to continue working on The Umbrella Academy while writing and producing other works for the streaming giant.
In Deadline's report, Blackman's deal is reportedly "for four years and in the mid-eight-figure range."
He'll carry on as showrunner for TUA while working on new projects under his Borderline Entertainment banner with a development executive working with him soon.
"Steve's phenomenal work on The Umbrella Academy helped propel the series' worldwide fandom," said Brian Wright, Netflix's VP of YA/Family original series. "He's deeply creative, passionate and thoughtful, and we're so excited to have him make a home at Netflix."
His deal comes after Netflix already signed on series' producer Dark Horse Entertainment whose partner-company Dark Horse Comics publishes The Umbrella Academy comics.
Are you excited for the new season of The Umbrella Academy? Let us know in the comments below.
[envira-gallery id="218603"]