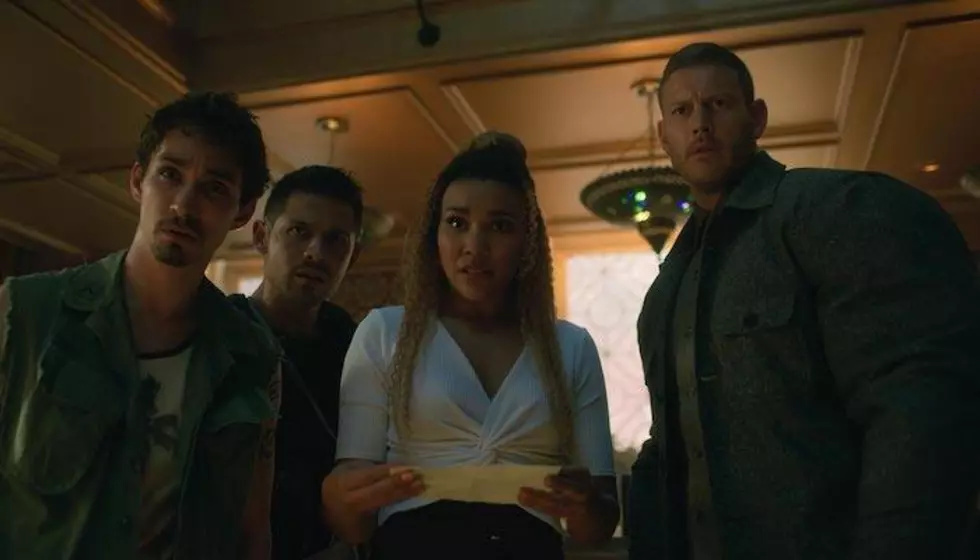 A spinoff series of 'The Umbrella Academy' could happen in the future
[Photo via Netflix]
There's a lot going on in The Umbrella Academy universe at the moment. Not only has the second season just premiered on Netflix, but there is also already talks of multiple spinoff series happening in the future.
Showrunner Steve Blackman says that The Umbrella Academy team is open to creating one, or more, spinoff series in the future. However, the fate of these spinoffs is based on fan demand.
On July 31, the highly-anticipated season 2 of The Umbrella Academy hit Netflix. Now, one of the showrunners is already discussing possible spinoffs for the Hargreeves siblings. According to Blackman, the show's team is opening to developing new series for multiple characters.
"I think Klaus (played by Robert Sheehan) and Ben (Justin H. Min), or Klaus and Diego (David Castañeda) – any of those to me would be wonderful spinoffs," he says.
In particular, he believes that misfit Klaus is the perfect character to star in his own series. He envisions that these spinoffs would include only a few episodes instead of a full-length season.
"I think you could do a limited series with them for four or six episodes and it would be great," he shares. "I think even Robert could do his own little thing about Klaus."
Blackman adds that neither the show's producers nor stars want to take The Umbrella Academy too far. Due to this, he says they will only consider doing spinoffs if the fans want them.
"If there's an appetite for it, I mean, I think the actors would be up for it and we would all be up for it," he says. "Because we all love working together."
Last week, The Umbrella Academy co-creator Gerard Way announced that a TUA spinoff comic series is on its way. Called You Look Like Death: Tales From The Umbrella Academy, the forthcoming comic is centered around Klaus.
The first issue of You Look Like Death arrives on Sept. 16 and is all about Klaus' back story. Way previously shared that You Look Like Death is just the beginning of possible future spinoff comics.
"There are other ideas for sure as far as Umbrella Academy siblings getting their own series, all of them very different from each other and there are other writers and creators I want to work with on those," Way says.
If Way expands You Look Like Death and other Hargreeves comics in the future, his work would be the perfect framework for possible on-screen spinoffs.
Would you watch an Umbrella Academy spinoff series? Let us know in the comments below.