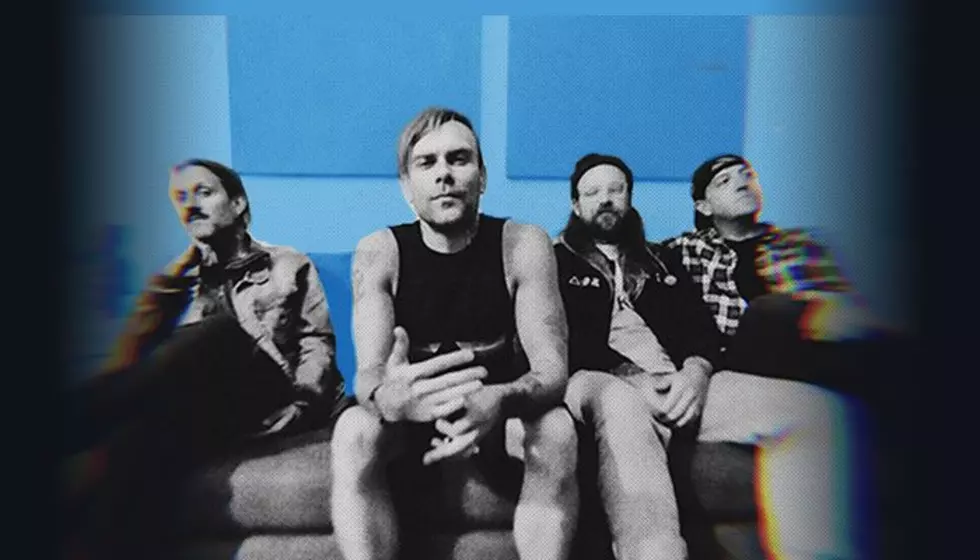 The Used's Bert McCracken on staying positive, potential tourmates, more
Happy birthday to the captain of the Used, Bert McCracken! To further commemorate this day of excitement and double-lividness, the mighty Gunz got down with the singer in the lobby of NYC's Gramercy Theater. The band were out on some dates prior to the release of their fifth album, Heartwork.
"We wanted to make a record that sounded like a throwback to the first three records," McCracken tells Gunz. "We had the most fun in the studio from 2002 to 2006. So we wanted to recreate that." He adds that Heartwork has "the heaviest songs we've ever produced and the poppiest ones we've ever produced."
In this interview, McCracken's positivity and infectious enthusiasm is in top form. He discusses the direct connections between his love of literature and how making music feeds into that.
But now more than ever, positivity is the key motivating factor in Used World 2020. From the special guests on the album all the way to McCracken's daughter asking him to change some lyrics, there are definitely sparks of joy flying. It's definitely a far cry from the darkness exuded on the Used's previous album, 2017's The Canyon. "This new record couldn't be forced into the negative space that we occupied in the past."
Gunz is quick to remind McCracken about Used shows he witnessed early on where the band may have developed a particular reputation. Some of that patented McCracken snark  does come out when Gunz asks the singer who the Used will be touring with this year. No spoilers from us, dude: Gunz sets it up for Bert to make the lay-up.
The important thing here is that Gunz had a moment with McCracken, a scene personality that's had his own personal and artistic ups and downs.
"There's this urgency to feel things in a real way again," the singer says. "People want to feel like little kids at shows. I see more people putting their phones away. Totally cool."
"Even on our bad days, there's a fire burning."
Ask yourself if your favorite band thinks that. Unless your favorite band are the Used. Then you can just bask in your righteousness.