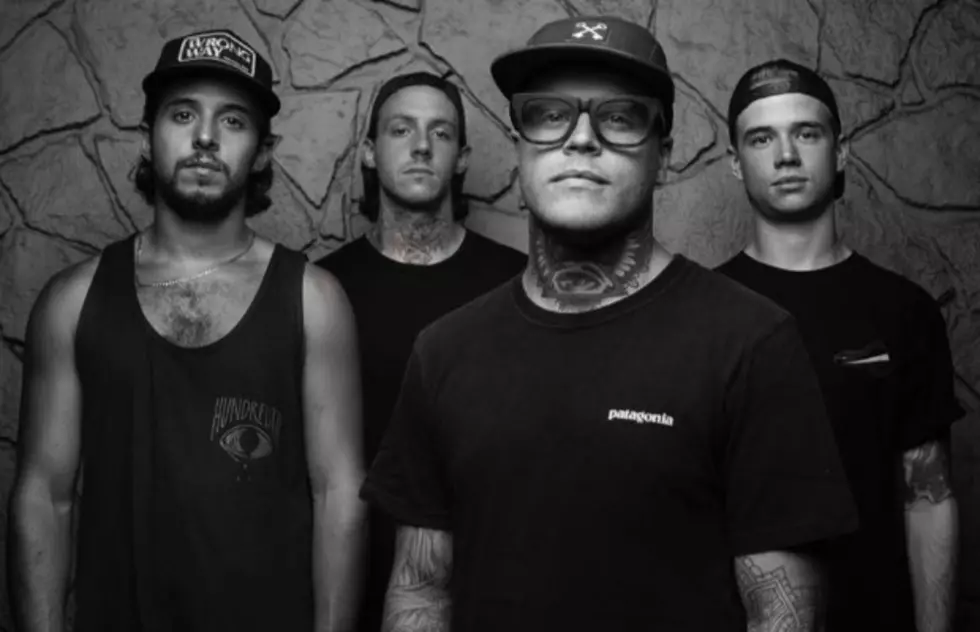 The 10 best albums you probably didn't hear in 2015
With a new year comes new realeases, but before we dive too deep into 2016, there are some 2015 releases that deserve a nod. Last year was a phenomenal year for music, but with so much hype directed toward big releases, it seems several key records were overlooked. Here are 10 of most underrated releases you may have missed in 2015.

 
HUNDRETH-Free
The South Carolina-based melodic hardcore band Hundredth had a break out year with Free. Being their first release on Hopeless Records, the album is reminiscent of old school '80s hardcore with a modern twist. The songs simple in style yet complex in theme.
Check out: "Break Free"
SWORN IN-The  Lovers/The Devil
The second full-length concept record by the self-proclaimed emotional rockers is a weird album. It takes several listens before one can wrap their head around it, but it's worth the effort. Stemming from more of a dualistic concept of love and evil, the record's actual sound is broken up into miniature dichotomies both instrumentally and vocally of the overall record's theme. It's not an album for everyone, but it's a fun one to dissect.
Check out: "Sunshine"
WHILE SHE SLEEPS- Brainwashed
 Brainwashed was definitely one of the most underrated metalcore albums of 2015. It's got this cool Vikings meet the dwarves from The Lord of The Rings vibe to it while still totally thrashes. It's a different take on the genre. Not to mention, their live performances of the record's singles on the 2015 Warped Tour were some of the most engaging to watch.
Check out: "Brainwashed"
VEIL OF MAYA- Matriarch
This album is so wonderfully nerdy. Not only did Veil of Maya theme every track after a female in either the comic book, anime or sci-fi world, but they also made a huge transition from technical deathcore to more tangible metalcore. Veil of Maya may have switched genres, but definitely didn't lose their core in doing so.
Check out: "Mikasa"
AGAINST ME!- 23 Live Sex Acts
If you've never seen Against Me! perform, then this live album is by far the next best thing. Laura Jane Grace's vocals are spot on throughout and are arguably better on this album than any of the previous Against Me! recordings. This collection of 23 live tracks is sonic proof that punk is alive and doing very well in modern times.
Check out:  "The Ocean"
ALESANA- Confessions
This album is like musical literature. Being the third installment of Alesana's Annabelle trilogy, this album combines both the sounds and themes of their two previous full-lengths. It's heavy, it's melodic and it's thematically confusing, but it's an interesting and divergent direction for a gothic-lit-meets-metal-influenced record.
Check out:  "Oh, How The Mighty Have Fallen"
CHUNK! NO CAPTAIN CHUNK!- Get Lost, Find Yourself
Oh, for the love of pop punk! Get Lost, Find Yourself was an unexpected gem from the France-based five-piece. Picking up a more refined sound, this album was filled to the brim with attention grabbing hooks, strategically placed heavy break downs and lyrics that will be stuck in your head for days. Fans of A Day To Remember will immediately take a liking to this more mature popcore version of Chunk!
Check out: "Playing Dead"
ESKIMO CALLBOY- Crystals
Easily the weirdest album on this list, Crystals marked the third full-length release from Germany's Eskimo Callboy.  While the band began basically as a parody of metalcore meets dubstep, their third record introduced a way more serious side to the group, surprising listeners with a grasp on deep lyrics, well laid out instrumentals and, of course, a strange side of electronica to bring it all together.
Check out: The German version of "Best Day"
GET SCARED- Demons
Get Scared is like the weird gothic love child of Motionless In White and My Chemical Romance, and this sound was never as prominent as it is on their third full-length, Demons. The record is dark and heavy while still pop-oriented and
commercially friendly. It's a great transitional record for people trying to get into metalcore without diving in head first. Not to mention it's a perfect Halloween soundtrack.
Check out: "R.I.P."
THE ONGOING CONCEPT- Handmade
Handmade is a metalcore album with soul. While the record has the cool gimmick of all of the instruments being made from scratch by band members, it's the actual writing that went into the album that makes it stand out. From folksy ballads to thrash heavy singles, Handmade stretches through a variety of genres without losing the integral rustic nature the band is known for.
Check out: "Soul"