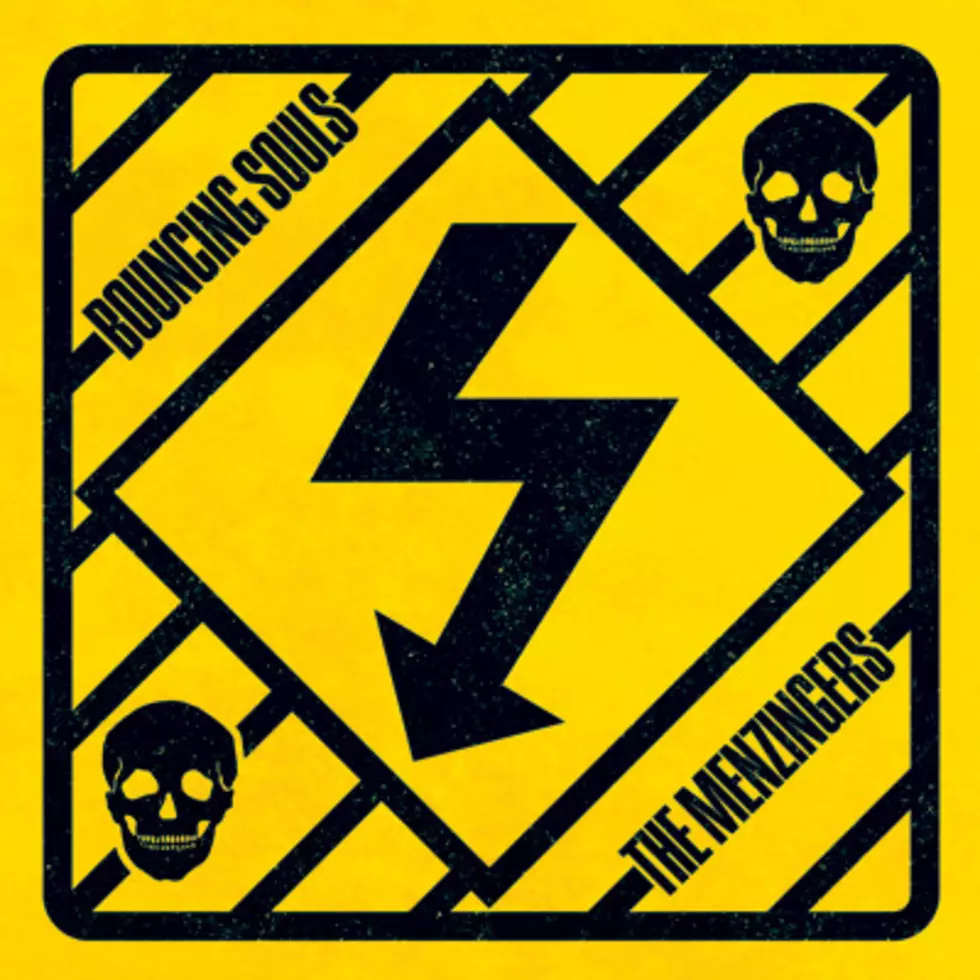 The Bouncing Souls/The Menzingers – Shocking split EP
The Bouncing Souls/The Menzingers
Shocking Split EP
With a blast of "whoa-ohs," this long-anticipated split EP of two amazing pop-punk bands is off to the races. The offerings here are two original songs and two cover tunes (each band cover the other). The Bouncing Souls' original, "Blackout," is classic Souls, positive lyrics pouring out over that patented, boppy, bass-heavy Souls sound. Things get interesting when they tackle the Menzingers' "Burn After Writing," one of the best songs from 2012's stellar On The Impossible Past, and turn it into the best song they never wrote. Greg Attonito's vocals lend themselves perfectly to melodies that are usually snarled by the Menzingers.
The Menzingers' half of the split EP is even better, new song "The Shakes" sounding like their tribute to punk forefathers like the Replacements, lyrically and musically (any song about "booze for breakfast" must have some Westerberg lineage somewhere in there). If this tune is a sign of what direction the Menzies are going, they may be an even better band than we had ever anticipated. Their cover of the Souls' quintessential anthem, "Kate Is Great," sounds like Kerplunk!-era Green Day, sweat and bodies bouncing off the walls in some dingy club a year before the band plays arenas.
It's been a long time in the making, but this self-coined "bromantic" split EP was well worth it. It's a great idea with even better execution, both bands making the songs their own.
Chunksaah http://www.chunksaah.com