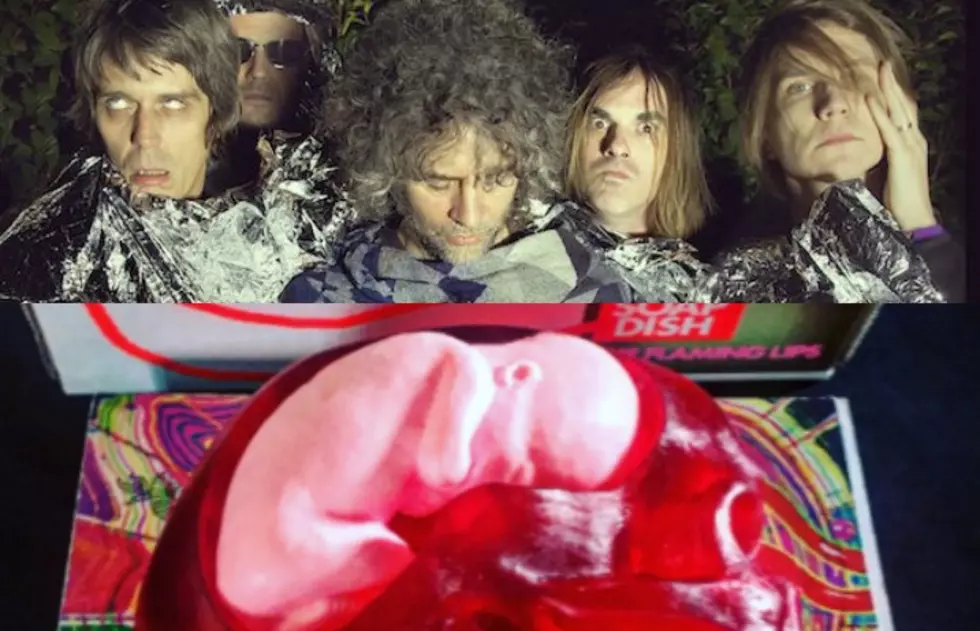 The Flaming Lips selling fetus-shaped soap
The Flaming Lips may just get the award for the most unique merch item.
Read more: 11 band merch items you can eat
Lead singer Wayne Coyne posted a new item available at their merch stand that looks a little ugly but is sure to get you clean.
The band is selling a fetus-shaped bar of soap that comes with a skull-shaped soap dish. It's called the "Everyone You Know, Someday, Will Die.. Soap and Soap Dish," based on a lyric from the band's 2002 song "Do You Realize??." 
But, don't worry, the soap's smell sounds nice as Coyne describes it as  "Shea Butter and Goats Milk with Honeysuckle and Fruit Loops scents."
The soap dish also comes with a paperback book "about the truth and lies of modern taboo subjects like having orgies and taking drugs by badass counterculture author Robert Arthur."
See the post below and let us know in the comments if you want to pick it up at a show.
Watch more: APTV Interview: Wayne Coyne of The Flaming Lips