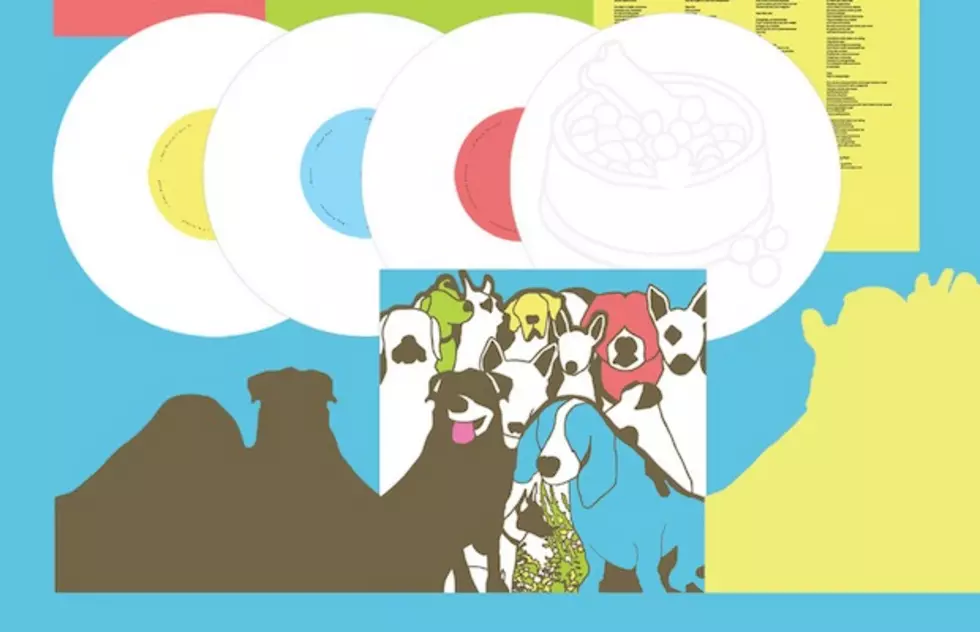 The Format to reissue BOTH 'Interventions + Lullabies' and 'Dog Problems' on vinyl
The Format have officially confirmed earlier hints of not only a deluxe vinyl reissue of their debut album, Interventions + Lullabies, which was released ten years ago today, but also a vinyl reissue of their second and final full-length, Dog Problems. Additionally, the group's single "Swans" will be reissued as a die-cut 7-inch.
Check out a tweet from the band:
All reissues are expected to ship on or around Jan. 4, and are available for pre-order individually or as an "Ultimate Bundle" through Hello Merch. 
Interventions + Lullabies will be available on orange vinyl with ten year anniversary deluxe packaging. Dog Problems will be available on 2x white vinyl, with laser etching on side D. "Swans" will be available on die-cut bone vinyl in a clear PVC sleeve. The Ultimate Bundle also includes two t-shirts.
Here's a preview of all items:
Comprised of fun.'s Nate Ruess and Destry's Sam Means, The Format went on indefinite hiatus in 2008. Though both Means and Ruess have been active with their respective new projects in the years since, we noted earlier that both artists have open schedules for the next several months, should they announce any reunion shows to accompany these reissues. At this time, no further plans have been indicated.
Are you excited about The Format reissues? Would you like to see reunion shows as well? Let us know in the comments!