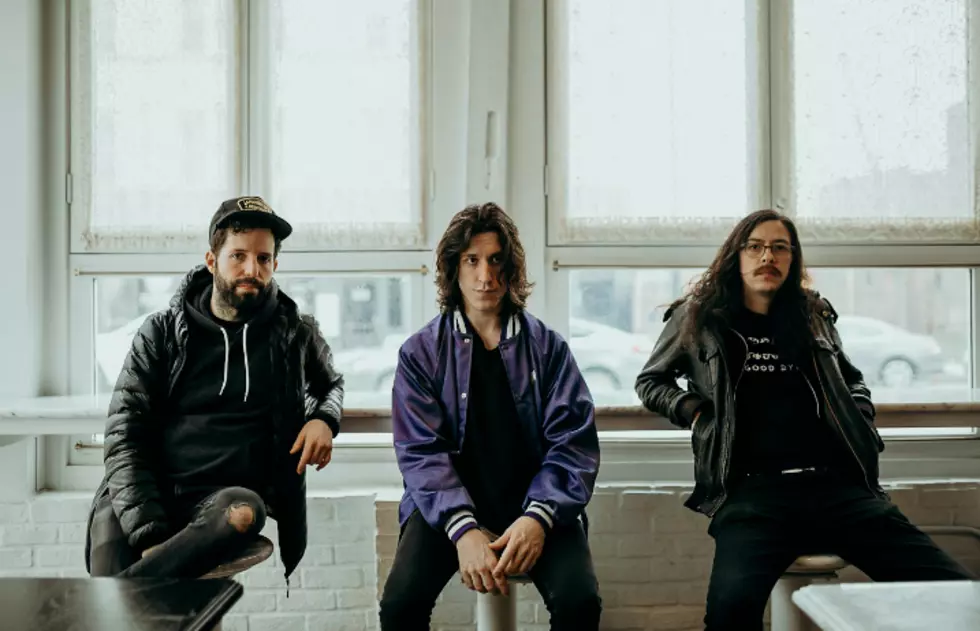 Indie band the Kickback premiere new track "Rube"—listen
[Photo by: Jacob Bell] 
Indie rock band the Kickback have exclusively premiered the new song "Rube" off their forthcoming album, Weddings & Funerals.
Hailing from Vermillion, South Dakota, the Kickback is comprised of Billy Yost on vocals and guitar, Jonny Ifergan on guitar and Daniel Leu on bass. Since the release of their debut album in 2015, the band has played alongside Bush, Miracle Legion and Tokyo Police Club, among several others. 
Weddings & Funerals—the band's sophomore effort—attempts to capture universal emotion in a deeply personal manner.
"'Rube' was the second song that I wrote when we started making this record," Yost tells AP. "I was reading Don DeDillo's Libra. It's fiction, but the whole thing is about Lee Harvey Oswald. There are a lot of things I took away from the book, the most compelling of them was: Lee Harvey Oswald was a fucking dunce machine. The guy should have had 'Born To Lose' tattooed Mike Tyson-style. He had a weird complex about just about everything and put his hands on his wife whenever he got upset. 
"It's easy to make the man a monster, but it's also not that hard to relate to him," Yost continues. "A world-class dipshit. At least in the book. It seems like every time a serial killer or mass murderer goes to jail, (mostly) he starts getting marriage engagement requests from out beyond left field. I imagined a woman falling in love with LHO while shopping at the Jewel-Osco grocery store on Milwaukee and Ashland Ave. in Chicago. She watches him get put down by Jack Ruby and gets all worked up about it. She's filled with lust and rage and starts poking holes in all the soup cans. The kind of thing you secretly hope a girl would do for you and then would be promptly horrified if it ever happened. I don't know. I was working through some shit."
Check out the new track here:
According to Yost, Weddings & Funerals is a deeply emotional "one-sided view of someone trying to work through a divorce" that was inspired by his own experience of heartbreak. He believes the record to be "the best group of songs this band has been able to make."
The album was produced by Dennis Herring (Modest Mouse, Elvis Costello, WAVVES) for Jullian Records and is set for release July 14.
What do you think of The Kickback's new track? Let us know in the comments below!