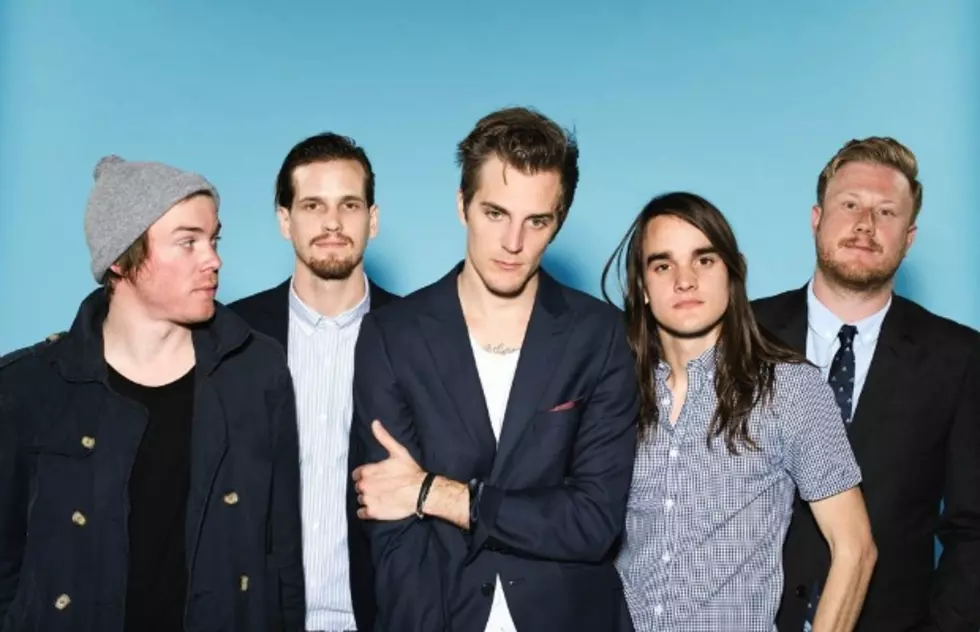 The Maine announce 10-year anniversary fest with the Summer Set, more
The Maine have announced the lineup for the first ever 8123 Fest, to be held in celebration of their tenth anniversary as a band.
Along with the Maine, the Summer Set, Beach Weather, the Technicolors and more will play the event. Grab tickets here, and check out the lineup and a statement from the Maine on their Facebook below.
Read more: The Maine cover Papa Roach, Avril Lavigne, Smash Mouth—watch
From the looks of the fest's poster, more bands will be announced soon.
The festival will take place in the Maine's hometown of Phoenix, Arizona from Jan. 20-22. This lineup will perform at the Crescent Ballroom (outdoors) on Jan. 21. On Jan. 20, the Maine will play their album Pioneer in full, and, on Jan. 20, the Maine will have a free public meet-and-greet. Other events during the weekend include an 8123 pop-up shop, the Maine art gallery, food trucks, themed games and more.
8123 is the name of the management team that bands like the Maine, Beach Weather, the Technicolors and others call home.
Lineup:
The Maine
The Summer Set
The Technicolors
Beach Weather
Brighten
John The Ghost (John O'Callaghan's solo project)
This Century
Gorgeous War
"This is for every last dreamy day and dizzy night I've spent with all of my best friends. For our first cigarette on top of that parking garage. For the broken leg behind the warehouse, or the shitty tequila we stole from the liquor cabinet and drank in the backyard. For all the cats that moved away or just moved on. This is for the one thing that's bound us over the past ten years; the music. That mad and unapologetic noise. No matter where I go or how long I'm gone, this place and these people always seem to call me back. Saturday, January 21st 2017 we celebrate that noise and those people that helped us hear it in the first place and continue to help us still hear it today. #8123 #8123FEST #weallrollalong fest.81twentythree.com"
Watch more: APMAs 2016 Performance: MAYDAY PARADE & THE MAINE with STEPHAN JENKINS