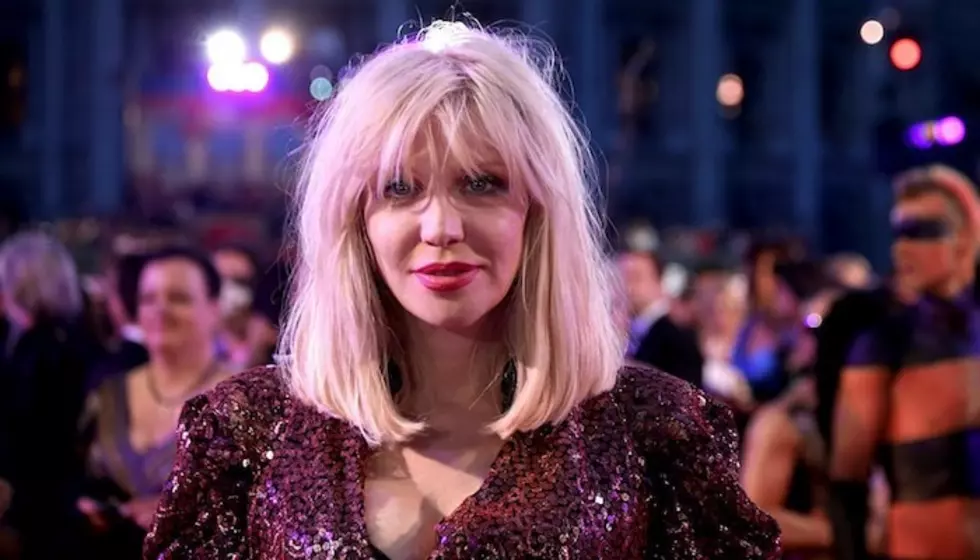 There's only one record Courtney Love regrets ever releasing
[Photo by Manfred Werner via Wikimedia Commons]
This week, Courtney Love is reflecting back on her decades-spanning career in music. With the amount of material Love has released during her time in Hole and throughout her solo career, there's bound to be a few songs she doesn't feel the same about anymore.
As it turns out, there's one album in particular she regrets ever releasing.
Back in the '90s, Courtney Love forged a career in music with the band Hole. Over the years, four studio albums were released under the project that have stood the test of time. Just recently, Miley Cyrus covered the classic "Doll Parts," off of Live Through This, which earned a response from Love herself.
Now, it looks like there's one album in particular Love wishes she never released. This week, she took to Instagram to share a photo of a car covered in artwork inspired by her solo album America's Sweetheart.
As it turns out, the 2004 solo album is a body of work she wishes was never released. In fact, she has had a growing distaste for the record for years despite it having some "good songs."
"A happy Australian cruising around, Australia... "America's Sweetheart" having her revenge, on, Melbourne ? AMAZING. ! Maybe one day I won't hate that record. It has some good songs . But like Steve Coogan, or crack, it's one of my life's great shames. Just the period, sloppiness, men, money, drugs, nightmare....although Chateau Miraval (where we made it) doesn't suck."
 

View this post on Instagram

 
After Hole disbanded in 2002, Love went on to release America's Sweetheart which includes the songs "Mono," "All The Drugs" and "I'll Do Anything." A decade after the album's debut, Love dropped "You Know My Name" and "Wedding Day." The songs were set to appear on her second solo album Died Blonde. However, the record was never officially released.
Despite Love regretting her debut solo album, it hasn't stopped her from working on new music over the years. Back in November, Love revealed that she is writing a lot of songs these days.
"It's early days and I've recorded several new songs whilst I've been in London," Love said. "I've also taken this time to enjoy rediscovering really good songwriters like Aimee Mann who's from LA but went to Juilliard and is a genius and overlooked. Frances sends me playlists, which are fantastic and full of artists that I hadn't come across before too."
As well, Love recently teased that a Hole reunion could happen in the future. She told NME that she would love to reunite the band again. In fact, she's even taking guitar lessons in preparation for the event.
"Before I came back I actually had Melissa [Schemel] and Patty [Auf der Maur] come with our tech to this old-world rehearsal studio," she said. "We had a good session, but it takes a bit of time to get back into the rhythm of it all. It's something I'd love to do and been taking guitar lessons over Zoom during lockdown and I'm writing again so we'll see!"
Last month, Love made headlines after she got candid about at-home COVID-19 tests. In a lengthy post, she explained why these convenient coronavirus testing kits should be available for everyone.
What are your reactions to Courtney Love's comments on America's Sweetheart? Let us know in the comments below.