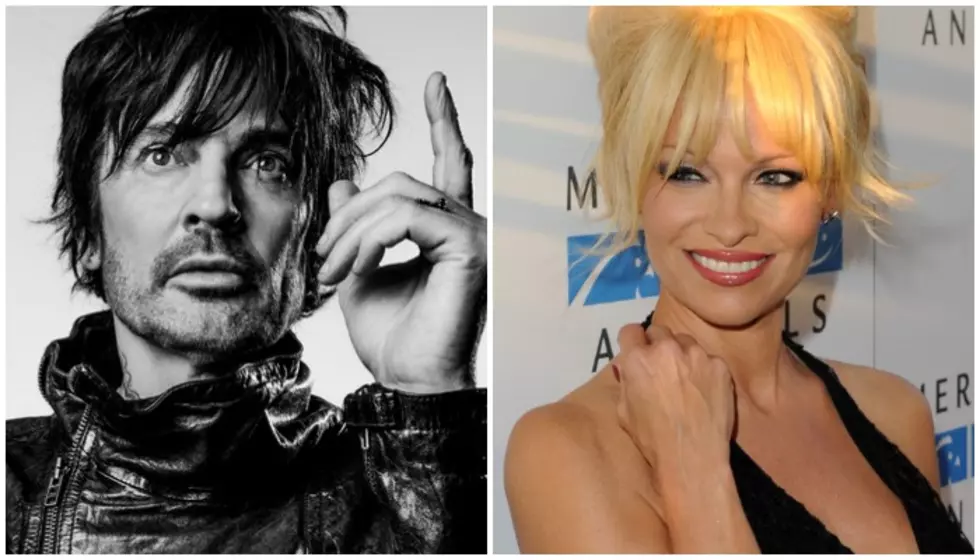 These stars are playing Tommy Lee and Pamela Anderson in a new Hulu show
[Photos via Tommy Lee/Spotify, Pamela Anderson/Mercy For Animals MFA via Wikimedia Commons]
Hulu is currently developing a limited series all about the tumultuous relationship between Motley Crue's Tommy Lee and Pamela Anderson.
Now, it looks like Hulu has finally found the two stars who will portray the famous couple on-screen.
Tommy Lee is pretty used to seeing his life play out on screen. Back in 2018, Machine Gun Kelly portrayed the Motley Crue drummer in Netflix's The Dirt. Now, it looks like Motley Crue fans will get to see Lee's life played out in a new series.
Hulu is currently developing a limited series centered around Lee's relationship with model and actress Pamela Anderson. According to Variety, the series will depict the infamous incident where their honeymoon sex tape was stolen and leaked to the public.
Sebastian Stan is starring as Tommy Lee in the upcoming Hulu series. As well, Lily James is taking on the role of Pamela Anderson. This new series is definitely a departure from Stan's role in the Marvel universe. Stan is starring in the upcoming Disney+ series The Falcon And The Winter Soldier. Last week, we finally learned when the highly-anticipated series is arriving.
More recently, Stan appeared in the Academy Award-winning film I, Tonya opposite Margot Robbie as well as Avengers: Infinity War and Captain America: The Winter Soldier.
Lily James is no stranger to television due to her roles in both Downton Abbey and 2016's War & Peace miniseries. Over the years, she has also starred in Disney's live-action Cinderella, Baby Driver, Darkest Hour and Mamma Mia! Here We Go Again.
According to Variety, Rob Siegal will serve as a writer for the eight-episode series. As well, Seth Rogan and Evan Goldberg are producing the project via Point Grey. Dylan Sellers of Limelight will also executive produce via Annapurna producing. Meanwhile, Craig Gillespie is on board as the series' director. At this time, Tommy Lee and Pamela Anderson are not involved in the project.
What are your reactions to Hulu developing a limited series about Tommy Lee and Pamela Anderson? Do you agree with the casting? Let us know in the comments below.