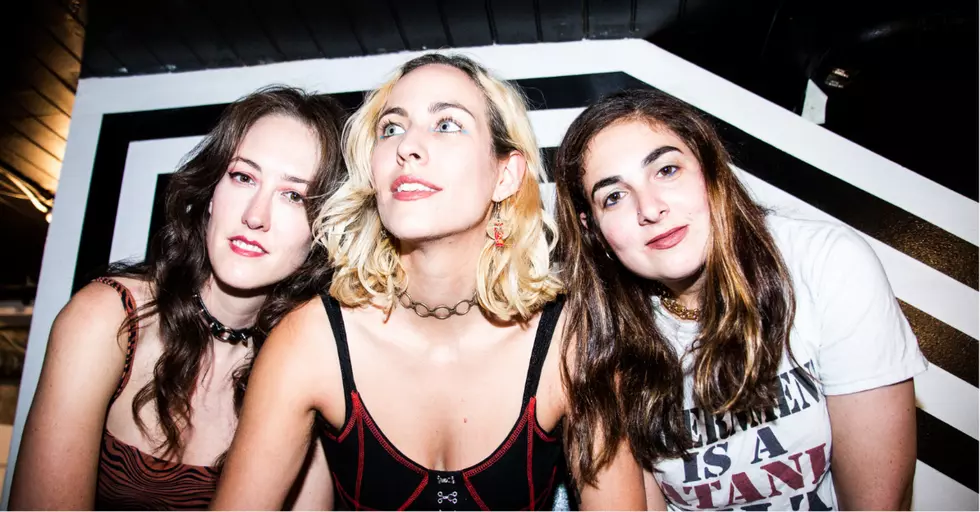 THICK announce new album Happy Now, drop "Loser"
[Photo by Jessica Gurewitz]
THICK have announced their new album, Happy Now, releases Aug 19. via Epitaph. The band also shared lead single "Loser" alongside a music video.
Additionally, THICK have announced a fall 2022 tour.
Read more: Listen to beabadoobee's new single "10:36"
On "Loser," a throbbing guitar riff is matched with bright, breezy vocals, creating a confident yet defeatist punk anthem.
The video features the members of THICK struggling to play baseball. Bats fly from hitters' hands, easy pitches go unhit and a baseball or two finds itself striking players square in the eye. Despite all this, THICK win their game and celebrate by shotgunning Miller High Lifes.
THICK shared their vision for the song in a press release.
"This song is an anthem for everyone who feels outshined and overlooked by the people around them," THICK say. "Ultimately, it's about using that chip on your shoulder to do better and realizing that you're never going to be a winner if you keep using other people as your measuring stick."
This fall, THICK will hit the road for their North American tour alongside Skating Polly. Make sure to grab tickets here.
Look below for the "Loser" video and a list of tour dates.
THICK 2022 tour dates
08/27 - Wichita, KS @ Kansas Is For Lovers Fest @ Wave
08/28 - Denver, CO @ Colorado is for Lovers Fest @ Levitt Pavilion
09/07 - Hamden, CT @ Space Ballroom
09/08 - Rochester, NY @ Bug Jar
09/09 - Boston, MA @ Brighton Music Hall
09/10 - Burlington, VT @ Higher Ground
09/11 - Portsmouth, NH @ The Press Room
09/13 - Montreal, QC @ Bar Le Ritz
09/15 - Toronto, ON @ The Garrison
09/16 - Detroit, MI @ The Sanctuary
09/17 - Chicago, IL - Riot Fest @ Douglass Park
09/18 - St Paul, MN @ Amsterdam Bar & Hall
09/20 - Colorado Springs, CO @ Vultures
09/21 - Salt Lake City, UT @ Kilby Court
09/23 - Seattle, WA @ The Vera Project
09/24 - Vancouver, BC @ The WISE Hall
09/25 - Portland, OR @ Lola's
09/26 - Bend, OR @ Volcanic Theatre Pub
09/27 - San Francisco, CA @ The Chapel
09/28 - Santa Cruz, CA - The Atrium @ The Catalyst
09/30 - Los Angeles, CA @ Roxy Theatre
10/01 - San Diego, CA @ The Casbah
10/02 - Phoenix, AZ @ Rebel Lounge
10/04 - Austin, TX @ Antone's
10/05 - Dallas, TX - Cambridge Room @ House of Blues
10/07 - Lawrence, KS @ The Bottleneck
10/09 - Nashville, TN @ The End
10/10 - Atlanta, GA @ Masquerade: Purgatory
10/12 - Washington DC @ Songbyrd
10/13 - Philadelphia, PA @ Kung Fu Necktie*additional dates TBA*