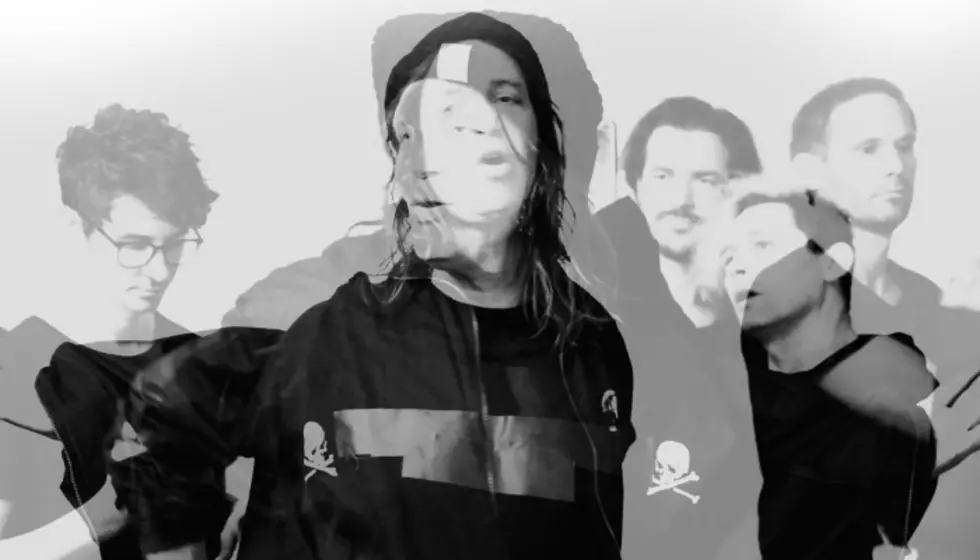 Third Eye Blind release "Silverlake Neophyte" video from 'Our Bande Apart'
[Photo via Third Eye Blind]
Third Eye Blind have released a music video for "Silverlake Neophyte." The track comes from their latest album, Our Bande Apart.
The visual is directed by guitarist Kryz Reid. Reid gingerly weaves lyrics from the song into softened time-lapse footage of the Silverlake Lounge in Los Angeles.
Reid also co-directed How We Hold Each Other Right Now: The Making of Our Bande Apart, a companion documentary to the album, with vocalist Stephan Jenkins.
"I think it shows a group of people playing together, feeling the joy of being creative together again, after so much darkness," Jenkins says of the documentary. "You can hear the exuberance we have playing together in the same room again."
The documentary is now available for streaming after previous showings at select theaters in New York City and LA.
To celebrate the release of Our Bande Apart, Jenkins curated a playlist of songs that inspired the band during the making of the album, exclusively for Alternative Press.
The playlist, which you can check out here, included a variety of artists from Phoebe Bridgers to Bon Iver.
Fans can check out the documentary, available in four parts, here. Check out the video for "Silverlake Neophyte" below.