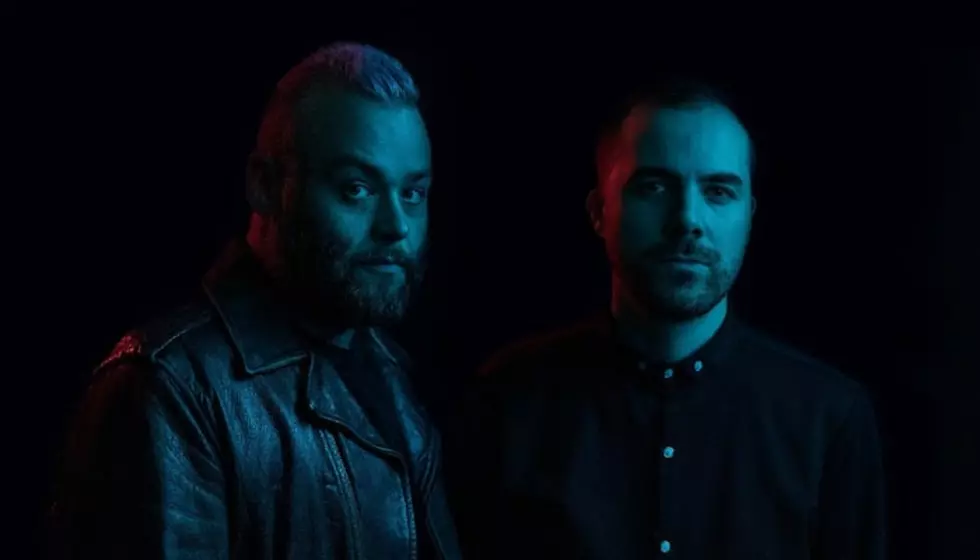 This new horror film features a score from Alexisonfire's Wade MacNeil
[Photo by Paul McCurdy]
Alexisonfire's Wade MacNeil has joined forces with Andrew "Ango" Macpherson to create an original score for Random Acts of Violence.
The new horror film is directed by Jay Baruchel (This Is The End, Tropic Thunder) and is currently available to stream on Shudder.
Random Acts of Violence is based on an Image Comics graphic novel created by Justin Gray and Jimmy Palmiotti. The new-age horror movie is a slasher film at its surface that searches for a deeper meaning behind violence and cruelty.
Comic book creator Todd Walkley (Jesse Williams), his wife Kathy (Jordana Brewster), assistant Aurora (Niamh Wilson) and best friend, Hard Calibre Comics owner Ezra (Jay Baruchel), embark upon a road trip from Toronto to NYC comic con and bad things start to happen—people start getting killed. It soon becomes clear that a crazed fan is using Todd's "SLASHERMAN" comic as inspiration for the killings and as the bodies pile up, and Todd's friends and family become victims themselves, Todd will be forced to take artistic responsibility. 
For the film's score, MacNeil and Macpherson merged together electronica with the unsettling sounds we often hear in horror films. As a result, they've created a multi-layered score that both compliments Random Acts Of Violence and elevates its scare factor to a whole new level.
MacNeil shares that working on this project was vastly different from creating music for Alexisonfire.
"When you're scoring a film, you are creating a soundtrack for a world that doesn't exist," MacNeil says. "Finding the sounds and melodies for that bleak stretch of rust belt highway in Random Acts was exhilarating. Making music to frighten people is such a unique way to spend your time in a studio. I love it."
The Random Acts Of Violence score arrives on Oct. 30, but listeners are getting their first taste of the release with the "Slasherman Theme Song." The suspense-filled track is full of unique synths and ominous undertones that are both intriguing and frightening to hear.
Pre-orders for the Random Acts of Violence original score are available here.
Random Acts Of Violence tracklisting
1. "There Can Be No Beginning"
2. "Slasherman Theme Song"
3. "Welcome To McBain"
4. "Curious Ghost"
5. "Kathy's Book"
6. "From Myth To Man"
7. "1, 12, 18"
8. "Albany"
9. "The Tryptch"
10. "The Churn"
11. "Who Comes Up With This Stuff"
12. "Albany" (Reprise)
13. "4, 8, 35"
14. "Return To McBain
15. "I Can't Wait To Show You"
16. "I Won't Scream For You"
17. "Last Page"
18. "Our Ending"
19. "Heartland At Night"
The official trailer for Random Acts Of Violence and "Slasherman Theme Song" are available to stream below.
Have you seen Random Acts Of Violence? What are your thoughts on Wade MacNeil and Andrew Macpherson's score? Let us know in the comments below.