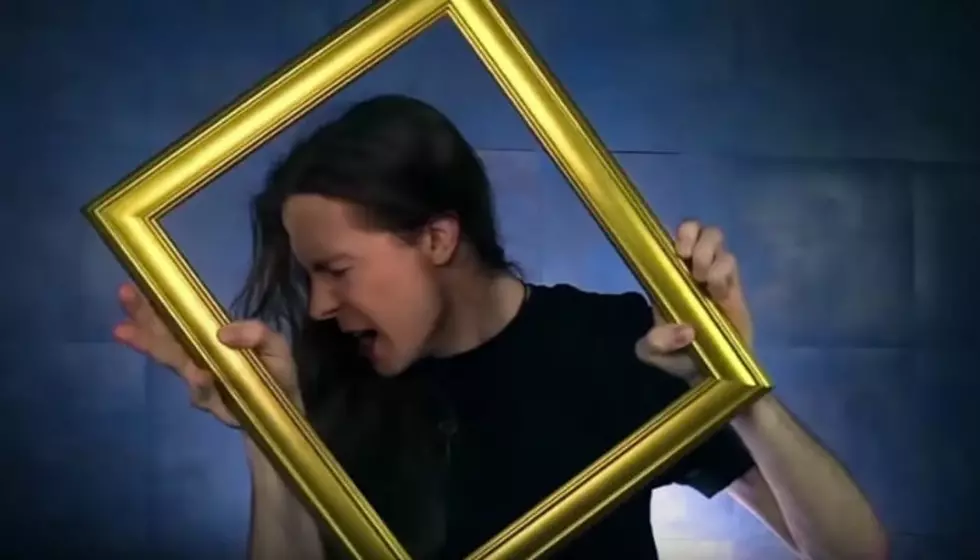 See live video of fanbase-faking band Threatin's European tour
[Screenshot via YouTube]
Unless you were hiding under a rock this weekend, you probably heard about Jered Threatin, the L.A. metalhead who faked an online fanbase for his eponymous band Threatin to mount a European tour that no one's attended. Well, now we're finally seeing live footage from Threatin's spurious introduction to U.K. concert halls. Watch it below.
By way of MetalSucks comes video of Threatin performing live. And it's the kind of quasi-metal caterwauling you'd expect from a man that posed as a record label, booking agent and promoter to score a huge tour, then lied about ticket sales to venue owners. Not to mention the musician's own hired guns quitting after all the intense schadenfreude.
Threaten's "tour" kicked off on Nov. 1, and that's when venue owners first started noticing something strange about the band. Namely, the group would claim to have sold hundreds of advance tickets for the gigs, falsely assuring promoters they could draw a crowd across the pond. Of course, come showtime, no such attendees would materialize.
And that's not all. Jered Threatin's also accused of creating and/or buying fake YouTube comments and social media likes for the band, in addition to the slew of false Facebook RSVPs he obtained for the group's shows. All seemingly in an effort to fake a massive online presence and launch a U.K. tour for, essentially, no audience members.
But perhaps the most rewarding result of Jered's gaudily narcissistic and misguided quest to be a rockstar were the hilarious YouTube clips of the musician interviewing himself. Sadly, these seem to have been deleted from YouTube.
Will you be attending one of Threatin's upcoming shows? Sound off in the comments section and let us know what you think.