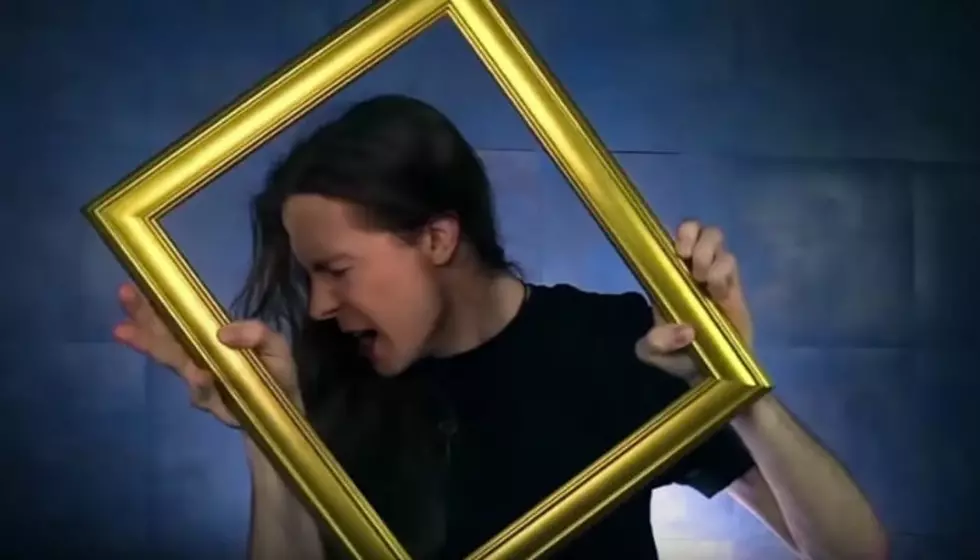 Threatin bassist speaks up about fanbase-faking band: "It seemed legit"
[Screenshot via YouTube]
The bizarre story of LA rock "band" Threatin continues to develop. Live bassist Gavin Carney is now sharing a statement defending Jered Threatin: "Very good musician, very talented person."
You can watch the statement in full below.
LA rock "band" Threatin have quickly skyrocketed into viral fame—for all the wrong reasons. It all started when reports came out about a band called Threatin, which somehow managed to create a fake fanbase, fake record label with a roster of non-existent bands, and fake YouTube videos to score a European tour.
Amidst the scandal, live guitarist Joe Prunera and drummer Dane Davis quit the band mid-tour. Frontman Jered Threatin and live bassist Gavin Carney where then left to finish out the remainder of the run as a duo.
Later, Davis shared a statement, claiming that he and the other Threatin backing band members had "no idea" of the true nature of the tour. Read the statement and see the drummer's video, below:
"I'm still trying to take everything in. It's been overwhelming these past couple days," he says. "I appreciate everyone's patience during this time and want to say thank you to everyone who has reached out with support for Joe, Gavin and myself. I can't thank you enough."
Now, bassist Gavin Carney is finally sharing his thoughts about the whole situation. In a video, the musician answers questions and gives more insight about his relationship with Jered Threatin and the band.
Carney starts off the video by explaining that he's a hired musician and didn't know about the supposedly fake label and fanbase. In spite of all the reports about the situation, the bass player says he believes Threatin didn't make any thing up.
"I have no reason to believe he's responsible for ticket sales or the amount of audience that we get. However, I don't have any evidence to prove he isn't..." Carney declares.
He continues to say that, although he never actually met Threatin's manager or anyone in charge of the venues the band played, he heard phone calls and  that "it seemed legit."
Carney also explains why he didn't quit mid-tour like his bandmates. He says he decided to stay because he didn't have the money to leave, even though Threatin and his wife offered to pay for his ticket home, if he wanted to go.
His plans changed after Threatin shared a fake news post on Twitter, which worried Carney's family, who then asked him to go back home.
The musician adds that he had a fun time on tour and "never felt uncomfortable around Jered and his wife." Plus, he adds some nice words about the frontman, saying he's a very talented guy and that he'd work with Threatin again if the stories don't turn out to be true.
"I can't imagine why he'd have to fake his way through anything," Carney says, before thanking Threatin for a "very interesting tour experience."
Watch Carney's video statement in full below:
Watch more: UNDERØATH On Who Sang the "It's Dangerous Business..." Choir Vocals and the Aesthetic of "Erase Me"