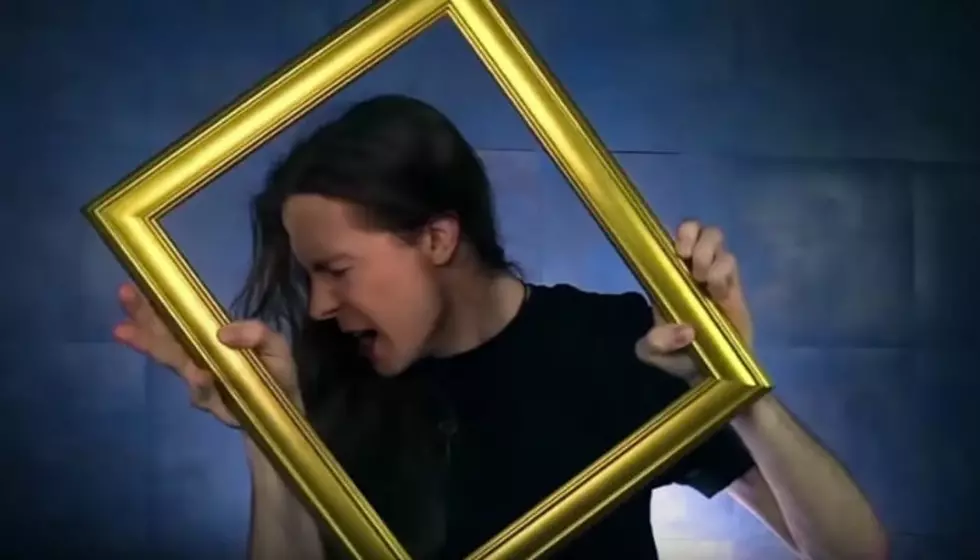 Threatin guitarist and drummer leave band mid-tour
[Screenshot via YouTube]
LA rock "band" Threatin have quickly skyrocketed into viral fame—for all the wrong reasons. The mind-boggling story surrounding a fake fanbase continues as Threatin's live guitarist and drummer quit the band in the middle of their European tour.
Honestly, we don't blame them.
MetalSucks uncovered the original story surrounding this bizarre and outrageous scandal, where a band called Threatin somehow managed to create a fake fanbase, fake record label with a roster of non-existent bands, and fake YouTube videos to score a European tour.
But when all of your fans are fake, it should come as no surprise when no one shows up to your shows.
It seems the story isn't over yet, with MetalSucks uncovering via multiple sources that the band's live guitarist Joe Prunera and drummer Dane Davis have quit the band mid-tour.
Frontman Jered Threatin and live bassist Gavin Carney are finishing out the remaining tour dates.
According to sources, members of the hired band were unaware of Threatin's outrageous scandal and oblivious to the fake booking agents, promoters, press, etc.
Yesterday BBC reported the band's Belfast gig at the Belfast Empire was still set to go on tonight as planned.
Unfortunately, Belfast Empire tweeted earlier today that Jered Threatin's management cancelled the show without reason.
Shout out to them for continuing the show in support of local acts!
If you're looking for a good laugh to brighten up your Sunday, then I strongly suggest heading over to the show's Facebook event page and reading up on these quality comments.
While we anxiously await the next plot twist in this insane story, let's watch Threatin's video for their track "Identity".
And yes, he's playing every instrument in this one too.
What are your thoughts on this bizarre story? Would you attend a Threatin show just to see what it was all about? Sound off in the comments below!