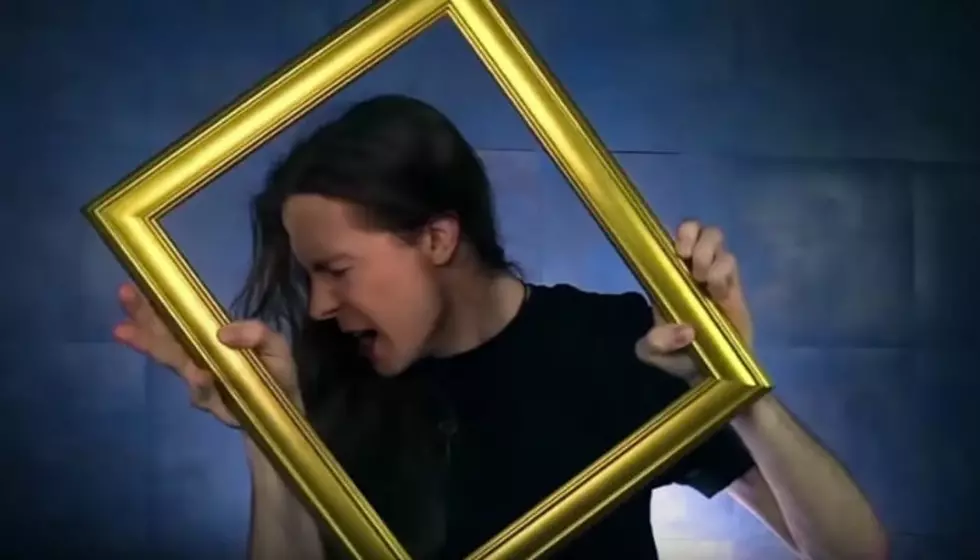 Threatin perform a year later with weird mannequins, blow-up dolls, more
[Screenshot via YouTube]
If you remember the drama surrounding fake band Threatin, you're going to love how they made their onstage comeback.
The band booked a show exactly one year after the initial show that caught them attention at the Underworld in London again and some people actually showed up.
To backtrack, the Los Angeles rock band faked their own fanbase to get a European tour which no one attended last November. They created fake live videos, paid for fans and eventually faced multiple lawsuits from the hired members.
Jered Threatin, who schemed the entire thing up, started teasing an art performance styled show for their return and says he's created multiple fake bands now.
A couple of dozen people showed up for the gig last night with mostly journalists in attendance. According to NME, when the first band hit the stage 20 or so people were there and when speaking with the venue's booker, Charlie, the amount of tickets sold couldn't be revealed.
"There's definitely people in the building. It's not a busy night, but it's not going to be empty," says Charlie. "Even today they were about an hour late, so staff have been thinking 'oh it's happening again, only this time he just won't show up.'"
As the band got ready to take the stage, a makeshift black curtain goes up and an audio clip of journalists speaking plays and morphs into a message about fake news.
The music plays out over the PA and the curtain drops revealing animatronic mannequins wearing t-shirts that read "Fake Band" while holding cardboard instruments.
Towards the end of the track, Jered finally turned up along with a backing band wearing shirts reading "not real."
Someone filmed the entire set so if you want to see for yourself check it out below.
What do you think of Threatin's return? Let us know in the comments below.
[envira-gallery id="199143"]