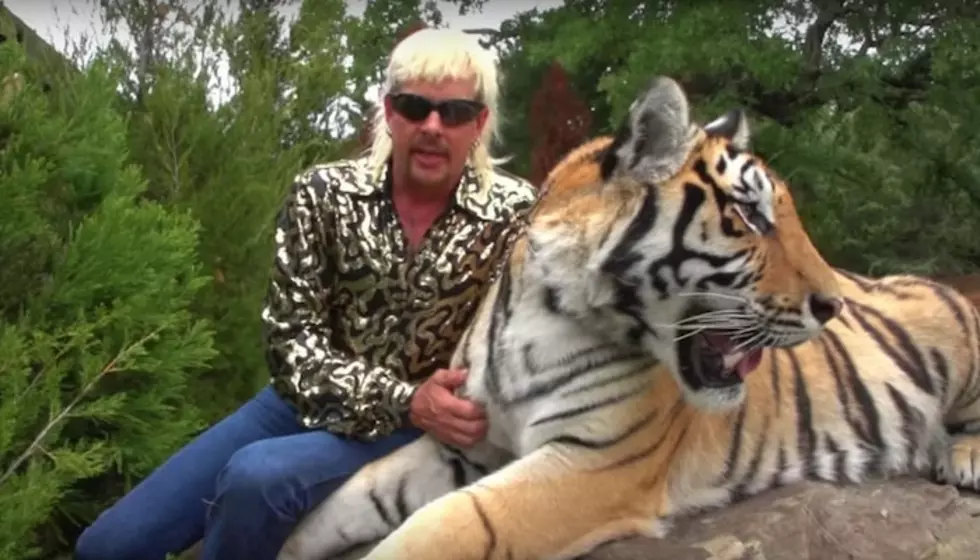 Hear what Joe Exotic's "Here Kitty Kitty" sounds like if he played metal
[Photo via YouTube]
The world is becoming completely enamoured with Tiger King content after the Netflix series boosted Joe Exotic into the spotlight once again and metalcore act Everyone Dies in Utah are here to give a heavy touch up for one of the songs from Joe.
In case you haven't seen the series yet, Joe Exotic has a number of songs that appear in the show and while it turned out none of the songs were actually made by him, they're incredible none the less.
Joe Exotic stars in the music videos which are so specific to him no one really questioned his musical skills.
It turns out, his music career was faked and the real musicians recently came forward and told the truth. 
The men behind the music are Vince Johnson and vocalist Danny Clinton, who make up The Clinton Johnson Band. Sadly, Danny Clinton recently passed away. Both names appear in the credits, but Joe Exotic refused to let anyone outside of his circle know the truth. 
Rick Kirkham, appeared on Tiger King as a producer shooting a reality show about Joe Exotic. Viewers know how that went. Kirkham told Vanity Fair about the closely guarded secret though. 
"It was absolutely ridiculous," Kirkham said. "One time Joe got a little bit drunk and high, and we actually coaxed him into singing part of one of the songs. He couldn't even hold a tune. It was just so ludicrous. It was a big joke within the crew and staff that it wasn't him [singing]—but he was damned insistent to anyone and everyone, including us and my studio crew, that that was him."
What came out after the show arrived was that according to Johnson, he had " no idea he was going to Milli Vanilli the songs."
Big Cat Rescue
You can check out the cover below.
If you haven't seen or heard any of the original Joe Exotic songs, feel free to give them a listen below.
What do you think of Everyone Dies in Utah's Tiger King cover? Let us know your thoughts in the comments below.
[envira-gallery id="218603"]