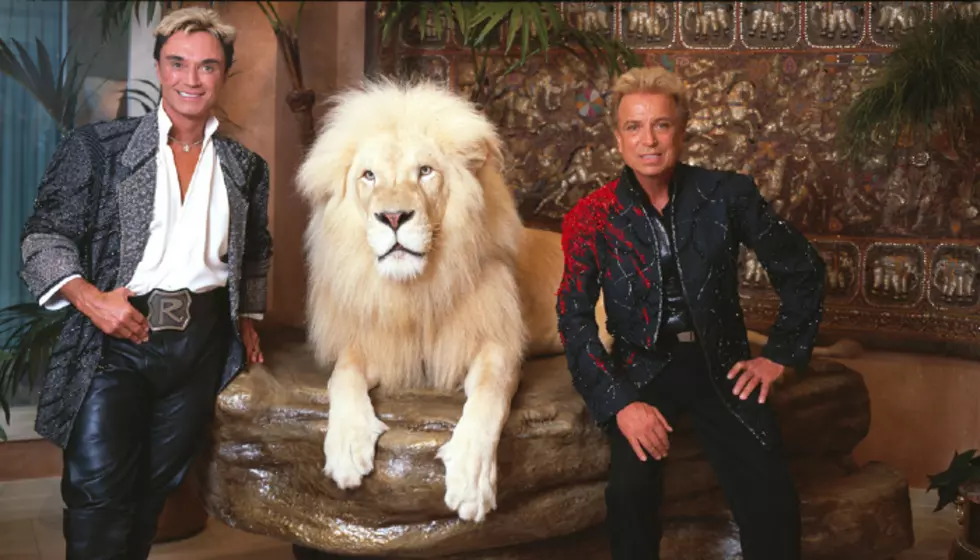 A follow-up to 'Tiger King' is being made about Siegfried & Roy
[Photo by Carolhi via Wikipedia Commons]
If you're looking for something new to watch right now and were one of the countless people enjoying the Netflix series Tiger King focusing on Joe Exotic, you're in luck as the streaming service is reportedly working on new material for the series.
According to The Hollywood Reporter, the producers and filmmakers are working on a follow up episode under the Tiger King name but it's going to be focusing on the 2003 mauling attack that ended the Siegfried & Roy show instead of Joe Exotic.
According to the report, co-director Eric Goode is a prominent figure in global wildlife philanthropy. He started the Turtle Conservancy in 2009 drawing a connection with Dr. James Liu who is the organization's associate director.
Liu ended up requesting contact information from THR for Chris Lawrence, a former tiger handler for Siegfried & Roy's Las Vegas show. In their call, Liu – who also acted as a part of the Netflix series' production team – dropped the news that they were working on a new episode under the series' name focusing on Siegfried & Roy.
Lawrence was the focus of a THR profile in March 2019 discussing his PTSD from the infamous onstage attack leaving Roy Horn permanently injured.
The new episode is reportedly focusing on correcting the criticism the show has received over sensationalizing the animal abuse taking place at Joe Exotic's zoo.
Liu reportedly wants Lawrence to respond to Siegfried Fischbacher's claims that Lawrence overstated the seriousness of the tiger attack.
In case you don't know the full story of Siegfried & Roy's end, on Roy Horn's 59th birthday he was mauled on stage after suffering a stroke. The tiger, Mantecore, was lunging at Horn in an instinctual way of helping. Following the attack, their Las Vegas show ended up shutting down permanently. Their version of the events differs from Lawrence's though and Liu wants to revisit it.
Back in March, Goode spoke with Vanity Fair expressing that the show didn't turn out how he wanted.
"I went into this to explore a different side of the animal world in terms of wild animals in captivity," he says.  "After spending years with these subjects the project moved in a different direction. Netflix is very adept at making binge-worthy television and with these larger-than-life subjects that was pretty easy to do. However, my goal is and has always been the same, which is to raise awareness and help save the species."
THR ended up following up with Goode Films after their call with Liu. The company says it was "untrue that the direction is going in a more conservational route" on the sequel. Netflix didn't return a request for comment.
As previously reported, Nicolas Cage is also set to take on a Tiger King role with a scripted TV series.
According to Variety, an eight-episode series is being produced centred on Exotic. This is marking Cage's first TV role while other series' are also reportedly developing too.
The series is garnering a mass of attention since quarantines took effect. The docuseries was launched on March 20 and since then has become an internet sensation.
What do you think of the Tiger King episode that is developing? Let us know your thoughts in the comments below.
[envira-gallery id="220007"]