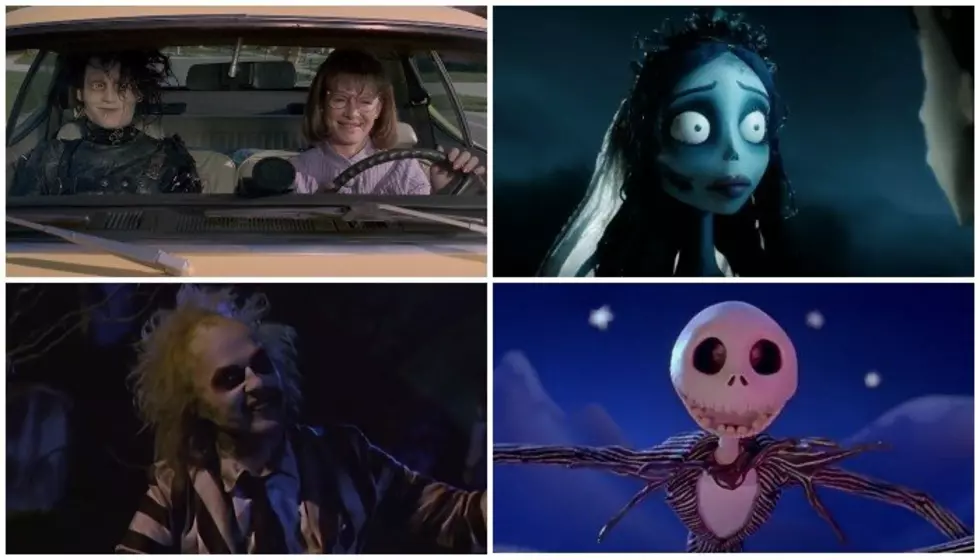 Can you identify the Tim Burton movie from a single screenshot?
Tim Burton is a master of his craft, successfully entertaining us through everything from dark imagery to bouts of comedy. The writer/director has been doing so for decades, delivering plenty of iconic moments in cinema.
From The Nightmare Before Christmas to Beetlejuice, can you identify Burton's work from a single screenshot? Find out below.
More on Tim Burton
We've been waiting for a Beetlejuice sequel since Tim Burton confirmed it in December 2014. But now, it looks like it might not be happening anytime soon. In fact, it might never make it back to the big screen at all.
The original Beetlejuice became a huge phenomenon since its debut in 1988. The film follows a recently deceased couple who are ghosts that haunt their former home. An annoying demon named Betelgeuse tries to scare away the new family for good.
Previously, star Winona Ryder even commented on a sequel, confirming that it was happening despite the limited information available. The film, which also starred Michael Keaton as the titular character, isn't getting a sequel after all. USA Today reports that Warner Bros. is no longer developing Beetlejuice 2. 
"The project isn't in active development," a studio spokesperson says about the project.
Someone then asked Burton about the project, and he shut it down completely.
"Nothing, nothing. I don't know. I doubt it [will happen]," he says.
One of the original Beetlejuice screenwriters has been through all of the talks of a sequel for 30 years and has commented on the project as well.
"The bottom line is, Tim Burton and Michael Keaton are not going to think about a 'Beetlejuice' sequel unless it somehow catches the energy of the first film. And that's not easy," Larry Wilson says. "Beetlejuice really was lightning in a bottle. But there have been discussions since it really shocked everyone in 1988. And in terms of 'Beetlejuice Goes Hawaiian,' wiser heads prevailed. Thank God there's a level of integrity here."