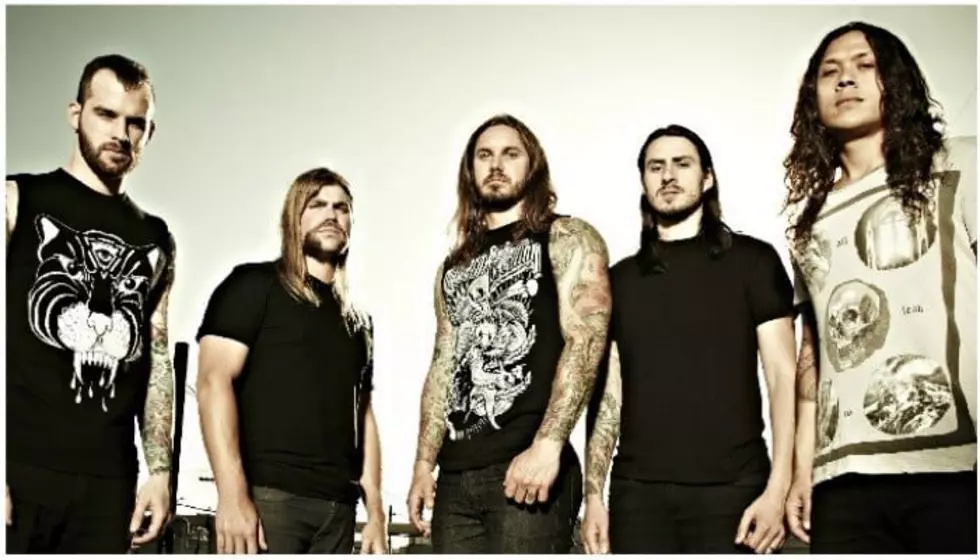 Tim Lambesis: As I Lay Dying fans are not supporting who I once was
Tim Lambesis shared a lengthy statement yesterday prior to As I Lay Dying's largest headlining show to date.
The band's return to the group's classic lineup has been pretty controversial following a murder for hire plot that put Lambesis in prison for two years. That being said, many fans have not been deterred as the band sold out a majority of their headlining reunion shows.
For those still questioning their feelings about Lambesis, the frontman posted a new statement before the band's show in Munchen, Germany. He offers his viewpoint and the band's new objective as they make their return.
"I stand against who I became in my past and am pursuing a new purpose in the rebirth of AILD," the singer writes.
"People who support AILD are not supporting the person I once was, because part of my life's work now is to undo the hurt I've caused and helped others in addiction. Instead, I think AILD fans are supporting the belief that people can change. I will never be able to undo my greatest mistake, but I believe it's better to do something rather than give up."
"AILD collectively condemns all forms of domestic abuse and violence," he continues.
"Its aftermath is one of pervasive, long-lasting hurt and there is no acceptable excuse or defense for such behavior. Our agenda as a band is to actively back and work with organizations who offer support to those who are emotionally suffering and in pain."
He adds that the band will be donating a portion of the proceeds from last night's show, the biggest headline show of their career, to HeartSupport. This organization "functions to provide emotional support and counseling to young adults caught in cycles of addiction, depression, sexual abuse, and family turmoil."
"Our mission is to continually seek and implement ways to facilitate positive, meaningful change in the world around us. For now, we don't want to miss out on bringing purpose into our biggest moment yet. We've been given a second chance we thought we'd never have again and we certainly don't take it for granted."
You can read Lambesis' full statement below:
What do you think of Lambesis' attempts to make amends? Let us know in the comments.
As I Lay Dying and Tim Lambesis timeline: 
The past year (and more) have been pretty intense for As I Lay Dying and their frontman Tim Lambesis. The singer was arrested back in May of 2013 after he was accused of hiring a hitman to kill his estranged wife.
Lambesis received an early release from prison Dec. 2016 and he officially broke his silence in Dec. 2017 with a lengthy statement.
Fast forward to a few months later, the band soon confirmed they would be making their highly anticipated return with their original lineup in June 2018, where they also released a new track, "My Own Grave."
They then performed their first show together since Lambesis' release (and return to the group) a few weeks later. Following the show, the band announced that they would be going on a European tour in July that soon followed news of a North American one.
If the news above was any indication, you won't be surprised to see that many dates of the band's return have already sold out, despite their effort to add venue upgrades.
However, their return has been controversial.
The band were scheduled to perform at Spain's Resurrection Festival in July 2019. However, following backlash from fans, the festival decided to remove them from the lineup, according to Metal Injection.
You can see As I Lay Dying's upcoming tour dates below.
European Dates:
12/09 – Karlsruhe, Germany @ Substage
12/10 – Prague, Czech Republic @ Futurum
12/11 – Warsaw, Poland @ Hydrozagadka
12/12 – Berlin, Germany @ Musik & Frieden
12/13 – Hamburg, Germany @ Logo
12/14 – Hannover, Germany @ Musikzentrum
12/15 – Chemnitz, Germany @ AJZ
[envira-gallery id="186668"]