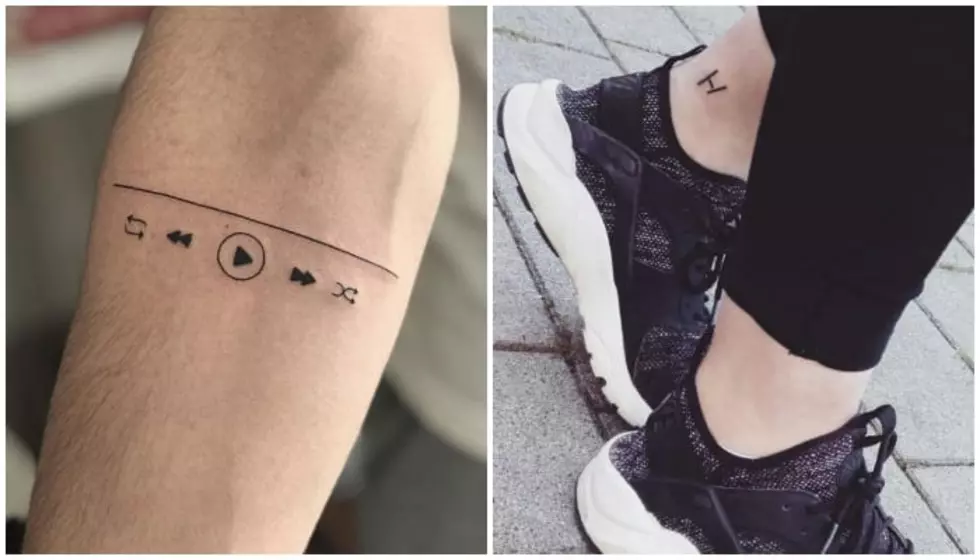 14 teeny tiny tattoos to show off your love for music
[Photos via Instagram]
Music lovers turn to ink to share their love for the bands, albums and songs that changed their lives. And while some pieces are intricate and elaborate, it's also true that small tattoos can carry a massive meaning—even if they're sweet and subtle. Here we rounded up 14 tiny tats proving that even the smallest of tattoos can speak volumes.
You can proudly display your favorite band's lyrics...
This dainty tattoo featuring lyrics from the Maine's "Don't Give Up On 'Us'" is a small piece of art that delivers.
Or have lyrics in a spot that's a little less visible.
The placement of these Fall Out Boy "Save Rock And Roll" lyrics acts as a subtle reminder of your favorite band or song.
You can pick a script font...
These Bring Me The Horizon lyrics are bitty and beautiful.
Or go for a delicate type.
We love Green Day's "When I Come Around." We love this tattoo even more.
You bring a band's logo to life with a pop of color...
This My Chemical Romance-inspired tattoo is a dainty daydream.
Or you can opt for an exact replica of a band's iconic logo.
"Anyone Else" love this PVRIS tattoo as much as we do?
You can choose to get a dainty logo on your wrist...
Not only does this teeny tiny tat show some serious love for 5 Seconds Of Summer, but this placement actually matches drummer Ashton Irwin's own 5SOS tattoo placement . Twinning with your favorite musician? There's nothing better than that.