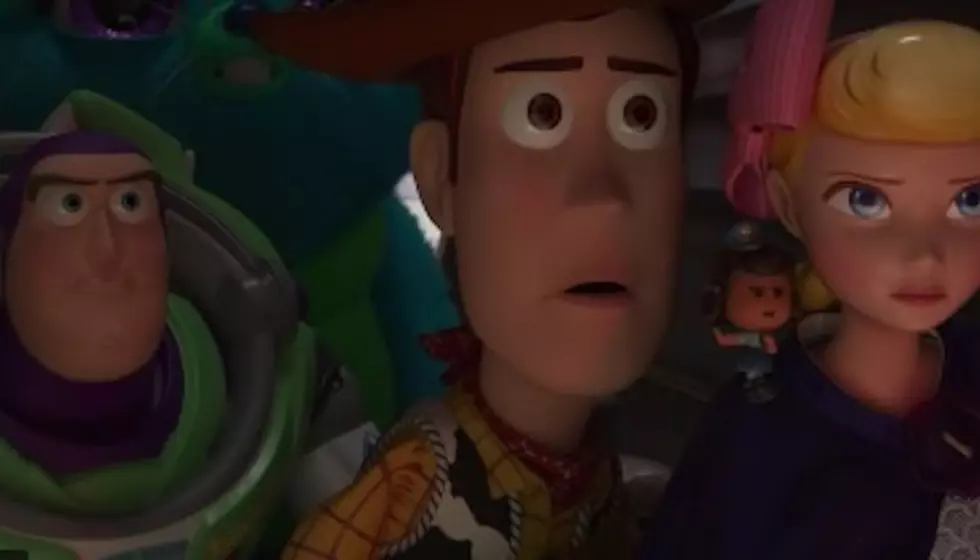 'Toy Story 4' teaser freaks out fans with realistic animation
[photo via YouTube]
We couldn't be more excited for the upcoming premiere of Toy Story 4, and a new teaser for the film showed us just how amazing the animation is going to be.
The ad shows more of the new-and-improved Bo Peep, who is way more badass now btw, but the real star is the extremely realistic cat.
The scene teased shows a house cat who ripped up a toy and seriously freaked out Buzz, Woody and the rest of the gang. You can check out the new clip below, and see the cat around the :20 mark.
See how Twitter reacted to the insane shot of the cat that actually looks real.
Last month, we discovered that one Incredibles 2 character actually makes a cameo in the new Toy Story film.
Additionally, a Twitter user pointed out that the
trailer also has ties with the
Monsters Inc.
universe.
Toy Story 4 is slated to hit theaters on June 21.
You can watch the trailer for the forthcoming film below.
What do you think of the crazy animations in the Toy Story teasers? Sound off in the comments below!
[envira-gallery id="194356"]