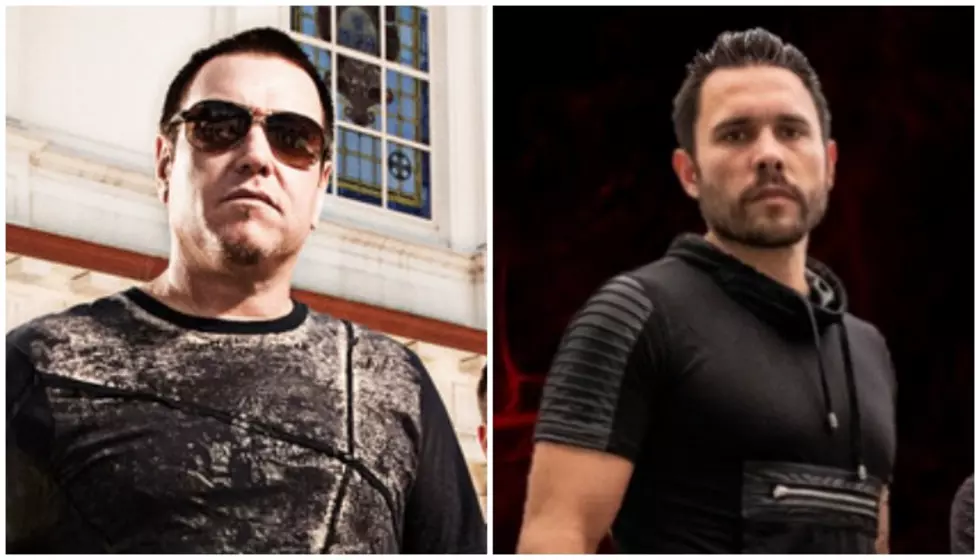 This Trapt and Smash Mouth gig isn't enforcing masks or social distancing
[Photo via Smash Mouth/Spotify]
Despite the spike in coronavirus cases in the U.S., the 88th annual Sturgis Buffalo Chip Rally is still scheduled to happen in South Dakota next month. Bands included in this year's lineup are Smash Mouth, Trapt, Buckcherry, Drowning Pool and more.
The local city council recently voted in support of the rally as long as various PPE guidelines are in place. However, according to the event's guidelines, social distancing and masks will not be mandatory for those attending the event.
Currently, the state of South Dakota has 8,077 COVID-19 cases and 119 deaths. Meade County, where the event is located, has 60 confirmed cases and 1 death so far. Despite the low numbers the state has in comparison to others, it looks like Sturgis Buffalo Chip Rally has decided to not follow all CDC guidelines this year.
Now, it appears that Smash Mouth, Trapt and the rest of the lineup are preparing to perform to an audience who isn't required to wear masks or social distance. According to the event's guidelines, mandatory masks and social distancing practices are not being enforced. However, the Sturgis Buffalo Chip Rally is taking other safety precautions.
This year's amphitheater capacity has been reduced to 50 percent for the multi-day festival. As well, organizers are encouraging concert-goers to follow CDC guidelines and will provide hand sanitizer for those who attend.
Several artists booked for the festival have already withdrawn from the lineup. Although the reasons for dropping out are unknown, the spread of coronavirus could have been a deciding factor. Willie Nelson, ZZ Top and Puddle Of Mudd are just a few of the artists who are no longer performing at the event.
The Sturgis Buffalo Chip Rally is scheduled to happen from Aug. 7 - Aug. 16. The multi-date festival isn't expecting the same turnout it has had in previous years, but they are still hoping for a "good time."
"We are going to have quite a few people here, not nearly as many as everybody would have expected but we are going to have a lot of people here," Buffalo Chip owner Rod Woodruff says. "And they're all coming to have a good time and to see friends that they haven't seen probably for a year."
What are your thoughts on the non-mandatory face masks and social distancing rules? Let us know in the comments below.